NAF Annual Report // 2015–2016
The
Future
is Now
Dear Friends
As NAF students throughout the country settle in to a new school year, we are proud to reflect on where we have come as an organization. More than 90,000 students attend 716 NAF academies in 36 states, including DC and the U.S. Virgin Islands. NAF academies graduate 98% of seniors and 92% of them go on to college.
Leading companies have partnered with NAF for more than 34 years, aligning their industry expertise, community leadership, and workforce development needs to NAF's college and career pathway design. The result has led to greater impact, increased reach, and new designs for successful corporate engagement, as well as "gold standard" tools that collectively define and drive high quality work-based learning and internship experiences for both employers and educators.
NAF partners are stepping up to our challenge. There are now 15 companies signed on to NAFTrack Certified Hiring. By offering hiring benefits to the young people in our network, these organizations are making a statement about how NAF prepares students for their open positions. Additionally, the innovative myNAFTrack online and mobile platform will provide a lifelong connection for students and alumni to employers and job opportunities.
As we look into NAF's future, we must also look at our nation's future and recognize that we are at a pivotal point. There are significant issues plaguing the US economy and education, including vast income inequality, a growing skills gap, and the lack of access underserved students have to education that provides successful futures. In the U.S. today, there are 6 million open jobs and 8 million people are unemployed. NAF is uniquely positioned to bring together leading corporate and community partners, philanthropists, and educators to solve these issues. We will kick off a new strategic plan during the 2016-17 school year that includes strategies to: significantly increase corporate partners and paid internships; increase traction of NAFTrack across the network; administer better quality control over local education programs; and increase evaluation and oversight of Advisory Board quality and outcomes. This will ensure that both NAF and our nation will Be Future Ready.
When you travel through the NAF network in the stories ahead, you'll see a few examples of how NAF students prove they are truly Future Ready. Thank you for providing life-changing experiences for the young people that need them most.
Sanford I. Weill
Founder & Chairman, NAF
DC Students Have Tenacity
NAF academies in Washington, DC take internship readiness seriously. Students learn how to seamlessly apply the industry knowledge gained through their academies to a real-world setting by utilizing the Tenacity 1.0 Employability Skills Curriculum. Developed around the three character traits of poise, initiative, and tenacity, this curriculum teaches concepts like dressing professionally, utilizing code switching, writing resumes and cover letters, and using social networks like LinkedIn.
DC students took these character strengths and hit the ground running. With NAF academies open for just two years, students have completed nearly 200 internships. Students from the Phelps Architecture, Construction and Engineering High School spent their summer interning for Turner Construction, where a redevelopment project took them on a tour of Ronald Reagan National Airport. Cardozo Academy of Information Technology student, Ashleigh Thorne, revamped social media for HR's college recruitment efforts in her internship at Accenture. Kai Curtis from McKinley Technology High School Academy of Engineering took the metro every day to his internship at the World Bank.
Curtis told The Washington Post, "Not everyone gets to say they worked in a government building at my age. There are adults that are struggling to find a job, but I have one."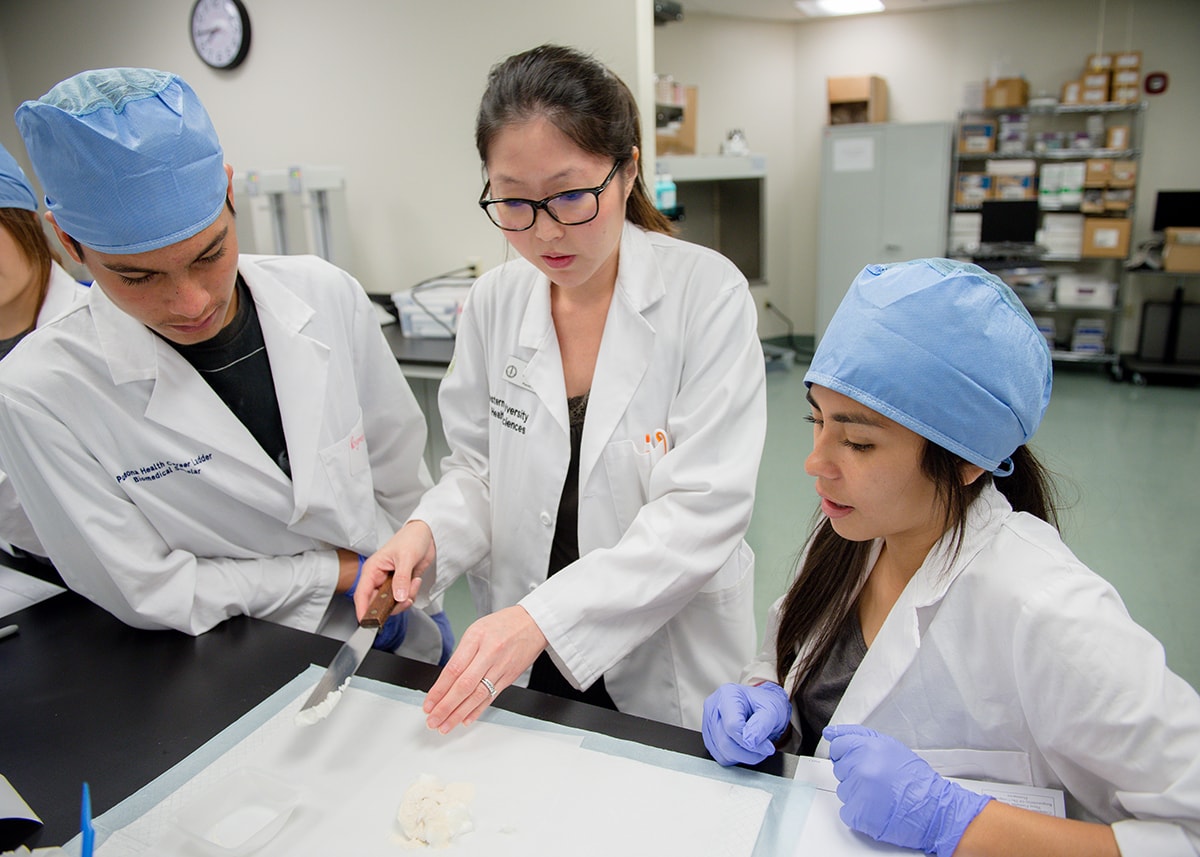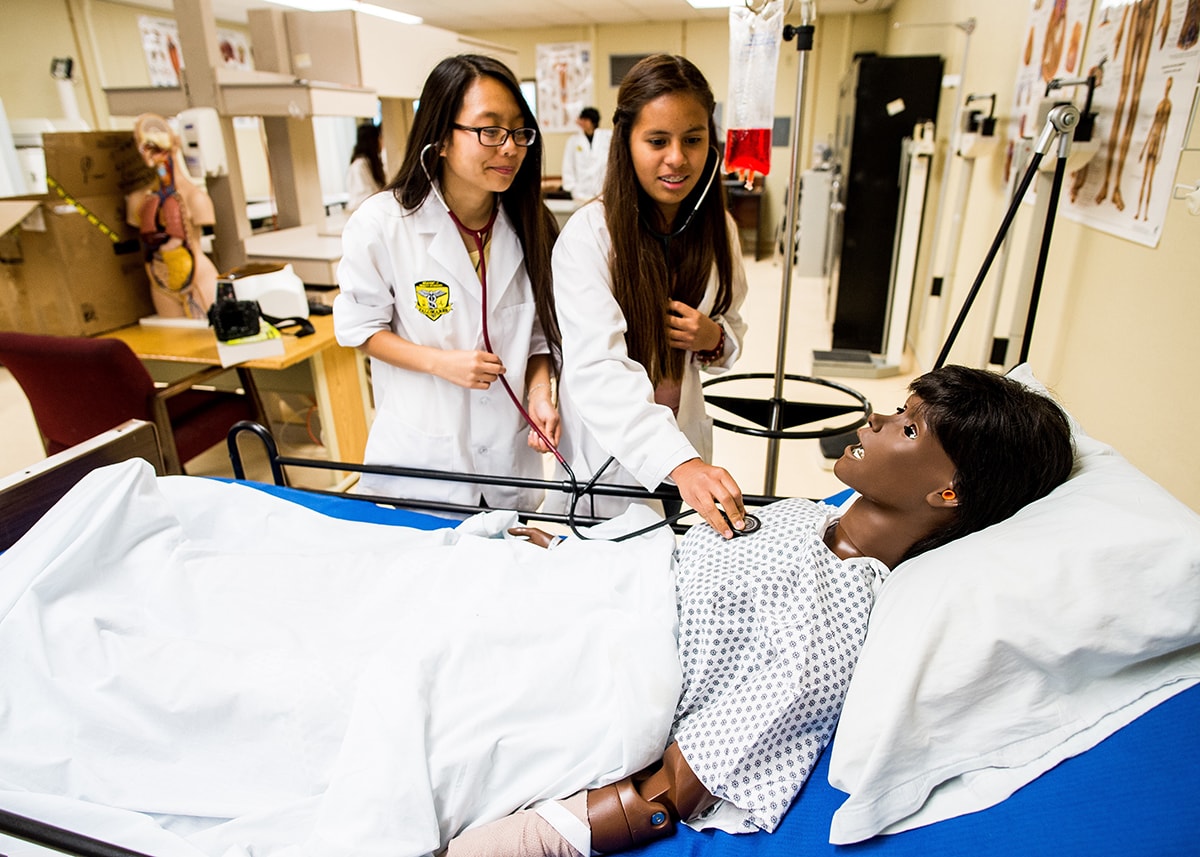 The Miami NAF Network
Working to ensure all students have the opportunity to participate in a high quality educational experience, Miami hosts unique events that involve the entire network of 57 NAF academies, including the Mega Industry Student Conference. This event brings together more than 1,400 students and industry representatives for an event that includes presentations, demonstrations, college displays, and networking opportunities that span NAF's five themes. Students participate in the conference as professionals, attending sessions and networking with peers.
Miami has matched thousands of students with compensated internships and continues to grow these opportunities through innovative practices including getmyinterns.org, an online portal that matches companies with prospective interns.
Miami-Dade County Public Schools (M-DCPS):
4th largest school district in US
56 languages
160 countries represented
1/9 of all students attend NAF academies
10 Distinguished academies
Birmingham Academy of Health Sciences Graduate Gives Back
As graduates from NAF's first Academies of Health Sciences begin college, they bring their success stories back to where it all started, encouraging all students to be confident, work hard, take advantage of opportunities, and always give back.
Kalyn McMillan is a 2015 graduate of Jackson-Olin High School's Academy of Health Sciences in Birmingham and current student at the University of Southern Alabama. She became statewide President of HOSA Future Health Professionals, traveled to Ghana with the US Ambassador to discuss educational gaps between cities, and most recently attended a summer medical and dental program at Duke University. Always looking to give back, she launched her own business and uses the proceeds to fund a scholarship for young women interested in pursuing a career in STEM or health sciences.
At the 2016 NAF Next conference, Kalyn said of her experience: "I am beyond grateful to be a graduate from a NAF academy. Without my instructors and mentors, I do not believe I would have surmounted the many hurdles I was faced with growing up in a low-socioeconomic area. My academy helped me realize my potential and discover who I really am. NAF helped re-kindle my fire to become a doctor, and now I won't let anyone extinguish it!"
Birmingham City Schools is home to 11 NAF academies, whose student body is 93% Black/African American.
100% of academy students qualify for free or reduced-price lunch.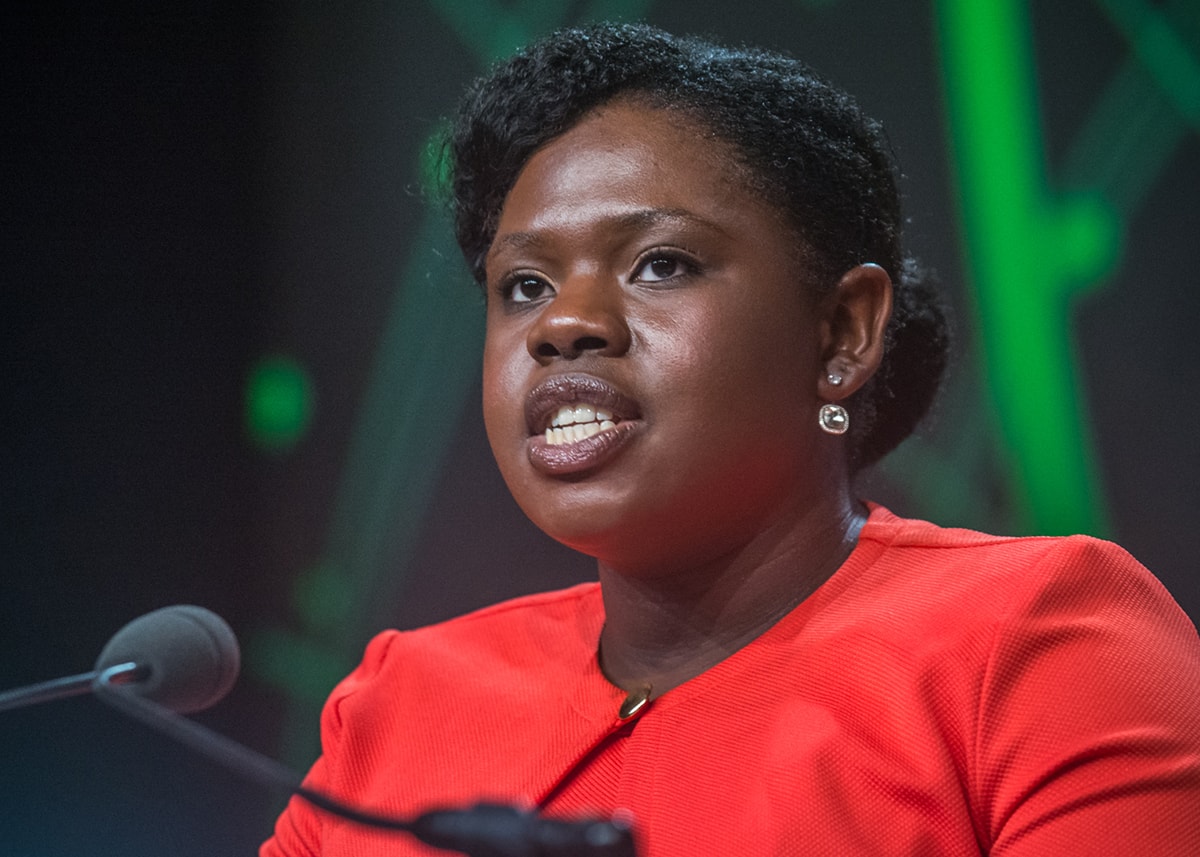 Partnership is Key in Dallas
NAF Board member and Capital One President of Financial Services, Sajniv Yajnik, knows how important it is for students in his home city of Dallas to see the connection between what they are learning in the classroom and what it takes to succeed in college and in the professional world. According to Yajnik, "The continued growth and prosperity of our region depends largely on an educated, skilled, and inspired workforce. Capital One's support of NAF's internship program is one of the ways we help to mentor and retain the very best talent in the Dallas area."
Public-private partnerships between companies in the Dallas area and NAF academies have yielded countless work-based learning experiences and internships, not only with Capital One, but also with American Airlines, Fidelity, and Verizon.
This year, Capital One brought the education and business communities together for a Future Ready Partnership Celebration, which kicked off the 2016 internship season. NAF academy students from North Texas attended alongside partners from top companies, including Hewlett Packard Enterprise, Microsoft, IBM, JPMorgan Chase, Texas Instruments, and Wells Fargo.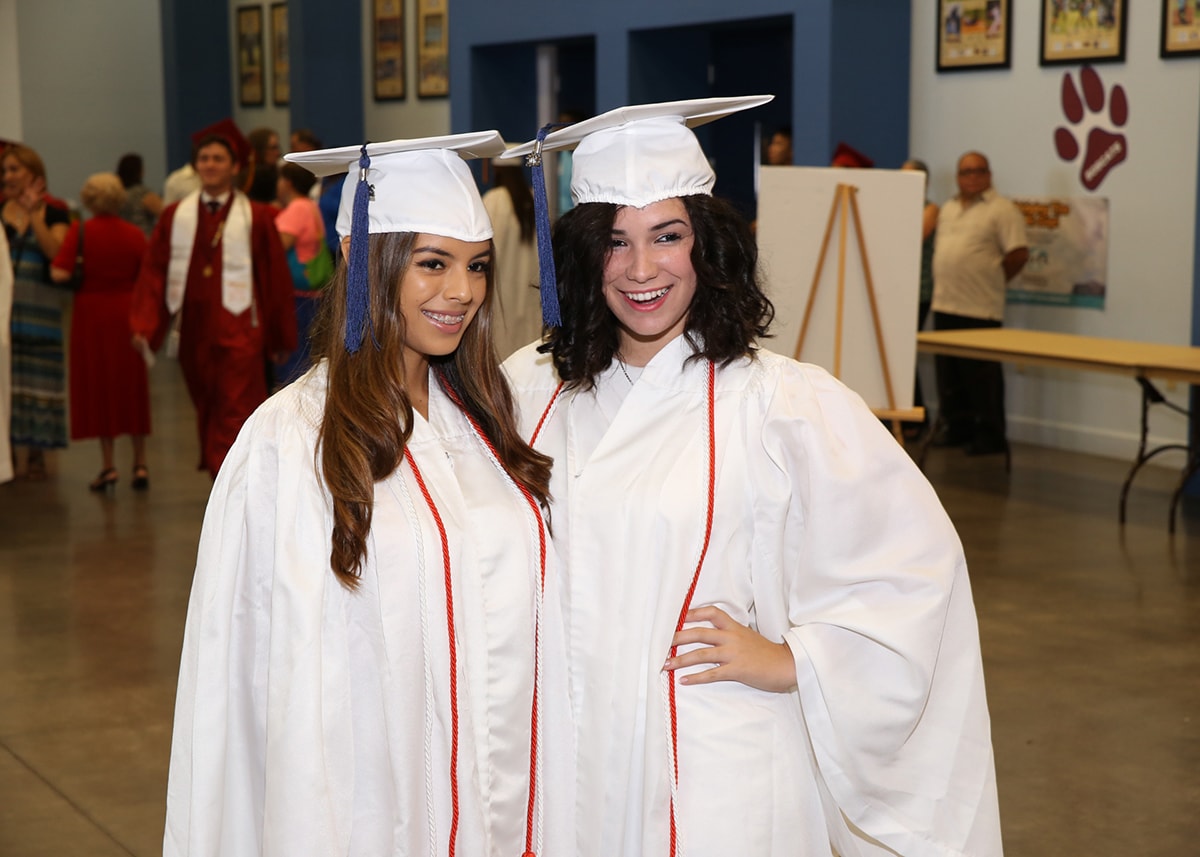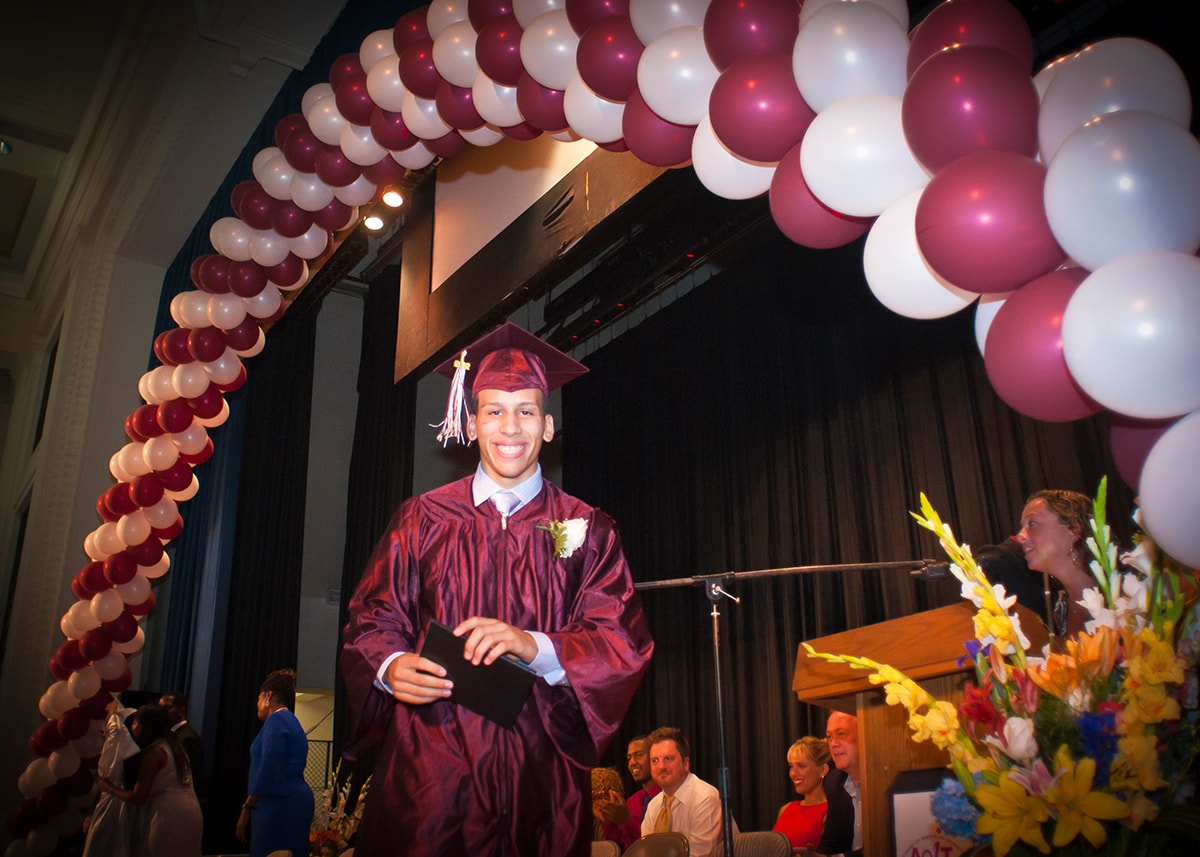 Thinking Creatively in Porterville, CA
Porterville, CA is home to 13 NAF academies across NAF's five career themes and additional themes that serve the needs of its community. Its creative implementation of the NAF curriculum exemplifies NAF's flexibility. One of four newly Distinguished NAF academies, Harmony Magnet Academy of Performing Arts, combines curricula from multiple themes with NAF's work-based learning continuum to apply the future-ready learning experience in an arts setting.
At Harmony, career awareness activities are uniquely implemented through the Career Kids capstone project. Students audition for a role portraying various careers. Career Kids visit 6th grade classrooms across the district, portraying working adults in occupations related to the academies. Each selected student meets a "peer mentor" student from each academy in PUSD, researches an occupation related to that academy, and interviews a community member involved in that occupation. They then create a persona in that career and portray that character to the 6th graders. The performances serve as career awareness for the younger students and as the culminating project for academy students.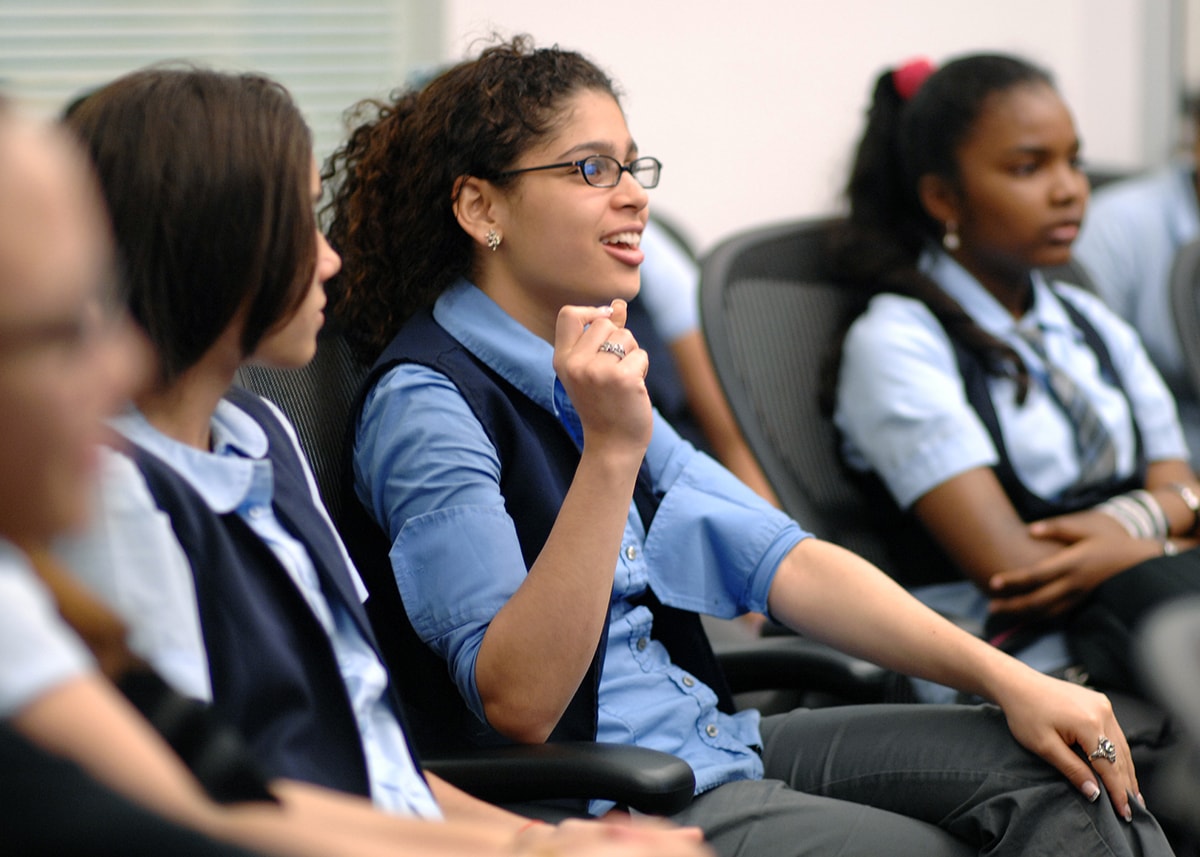 The Porterville Unified School District saw its graduation rate increase from 78.1% to 84.3% between 2010–2011 and 2014–2015. Graduation rate for NAF students: 99%.
2015 Report of Gifts
NAF is grateful to the companies, foundations, and individuals who help us realize our shared vision of a world in which all young people have the skills, knowledge, and experience needed to thrive. All of this work would not be possible without the support of our generous funders.
$10,000,000 and Above
Joan & Sanford I. Weill & the Weill Family Foundation
---
$5,000,000 to $9,999,999
JPMorgan Chase Foundation
---
$2,500,000 to $4,999,999
Citi Foundation
The James Irvine Foundation
SAP North America
---
$1,000,000 to $2,499,999
AT&T Foundation
Bloomberg Philanthropies
Capital One Financial Corporation
Hewlett Packard Enterprise
Johnson & Johnson
KPMG Foundation
Ludwig Family Foundation
Joseph Plumeri Foundation
RBC Foundation USA
Verizon
Cynthia & Ron Williams
Xerox Corporation
---
Board of Directors
Members of the NAF Board are leaders in their fields and advocates for improv- ing education and work- force development in the United States.
Sanford I. Weill

Chairman

Founder,

NAF

Chief Executive Officer

Casa Rosa Ventures LLC

Kenneth I. Chenault

Vice Chairman

Chairman and Chief Executive Officer

American Express Company

Eugene A. Ludwig

Secretary

Founder and Chief Executive Officer

Promontory Financial Group, LLC

Sanjiv Yajnik

Treasurer

President, Financial Services

Capital One

Jeffrey A. Brill

Partner

Skadden, Arps, Slate, Meagher & Flom LLP

Ursula M. Burns

Chairman and Chief Executive Officer

Xerox Corporation

Lynne Doughtie

Chairman and Chief Executive Officer

KPMG

Robert C. Dughi

Executive Chairman

U.S. Retirement Partners

Barbara Benioff Friedman

Trustee Emerita, Cornell University Vice-Chair of Overseers

Weill-Cornell Medical College

Alex Gorsky

Chairman and CEO

Johnson & Johnson

John Hinshaw

Executive Vice President and Chief Customer Officer

Hewlett Packard Enterprise

JD Hoye

President

NAF

A. Kirk Lanterman

President

Kirlan Venture Capital

Harold McGraw III

Chairman Emeritus

McGraw Hill Financial

Jennifer Morgan

President, North America

SAP America, Inc.

Joseph J. Plumeri II

Vice Chairman

First Data Corporation

Marc Reed

Executive Vice President and Chief Administrative Officer

Verizon

James D. Robinson III

General Partner and Co-Founder

RRE Ventures

Robert Schwartz

Francis Keppel Professor of Practice in Educational Policy and Administration

Harvard Graduate School of Education

Salli Schwartz

Global Head of Investor Relations & Communications

Moody's Corporation

David Siegel

Co-Chairman

Two Sigma Investments, LLC

Mark A. Standish

Managing Partner

Deimos Asset Management LLC

Joseph M. Tucci

Former Chairman and CEO

EMC Corporation

Ronald A. Williams

Chairman and Chief Executive Officer

RW2 Enterprises, LLC

Jackie Burgos

Chair, NAF Alumni Leadership Council & 2004 NAF Alumna Director, Strategy & Business Development

Viacom