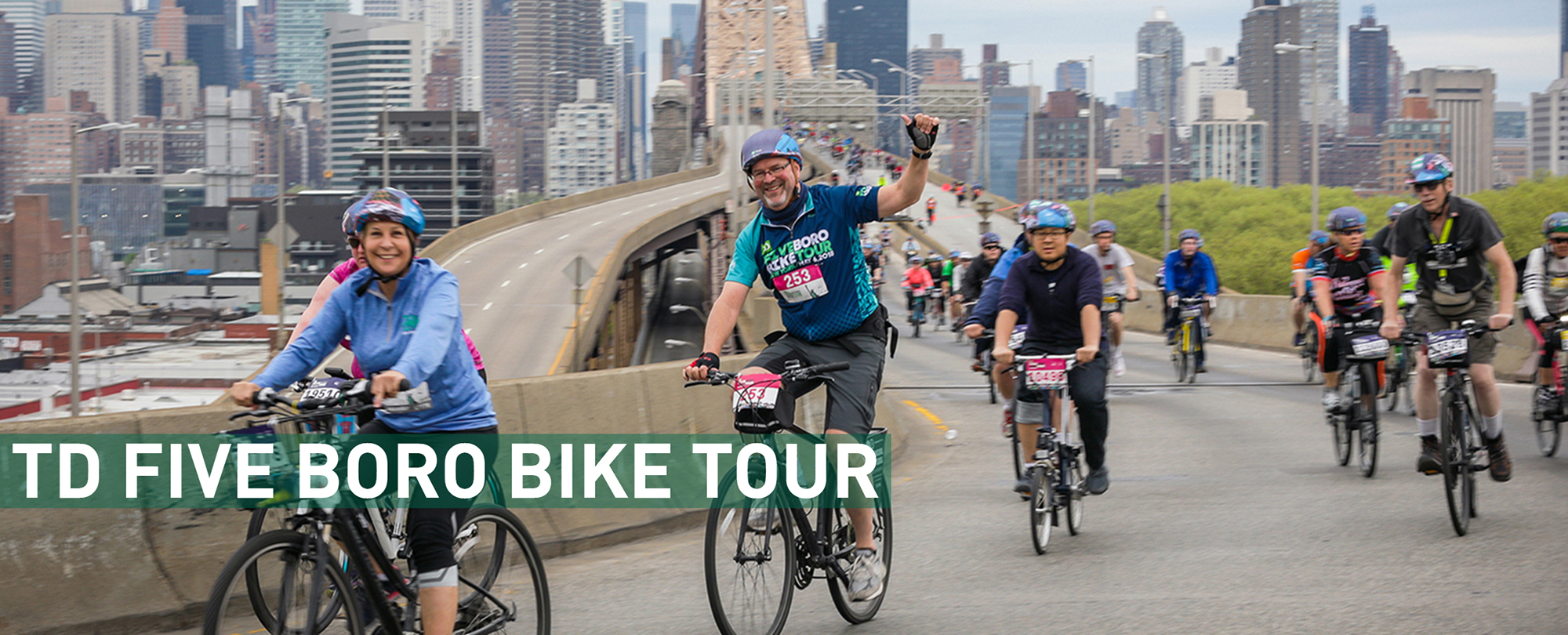 All of NAF's spots are filled. Check out our team's fundraising pages here.
For the first time ever, NAF is an official charity partner of the TD Five Boro Bike Tour, the largest cycling event in the U.S. Join us on Sunday, May 5, 2019 to ride on a 40-mile course throughout New York City's five boroughs – car-free!
Why should you ride with NAF?
It is a life-changing experience to provide life-changing opportunities for students! All proceeds will go towards connecting students to the professional work environment and help them see, experience, and own their futures.
Please note: All participants are required to raise a minimum of $750 to support NAF in helping students succeed in college and at work and to #BeFutureReady!
For any questions, please contact Danielle at dspitzer@naf.org.