A New Academy Support Hub (ASH) Experience is Here
Support is central (literally) to our Academy Support Hub (ASH). For those of you who are new to the NAF Network, ASH is a web service that we have offered members for almost a decade. What started as a hub for next-level members-only information for our academy network has grown to offer data services, reporting, curriculum, planning tools, and so much more. The new Academy Support Hub makes its second installment with a hefty helping of new features and user experience.
If you haven't read it yet, 👀 check out our post about Roles and Permissions before you read on.
For information about our first installment of the new face of ASH, check out A New Home for NAF Curriculum.

---
In this post, jump to:
Access might be the first thing you notice about the new ASH experience. You don't have to be logged in to have resources at your fingertips, making it easier to grab and share information with others. The "public" ASH experience will be available on any browser, requiring you to sign in only for personalized features and your academy data. Everything you need to support your academy is at ASH.NAF.ORG.

A personalized homepage after login will give you quick access to recently visited resources, academy information, announcements and dates, along with one-click academy support.
Navigation is broken into five major sections of the site: Learning Center, Advisory Board, Data Library, Work-Based Learning, and Academy Development. From the first page of the new ASH, explore newly organized content that prioritizes the information that you need most urgently. Change always takes some time to get used to, but we think the new pathways to information will save you time finding what you are looking for.
Support is front and center in this new version of ASH, bringing NAF more quickly to you when you need us. No more navigating off-site for the old "knowledge base." Support articles are now seamlessly integrated with the site and integrated in our Learning Center via "Academy Practices." Additionally, we're working on quick access to the articles that you visit most right alongside curriculum and other resources you need at your fingertips. Share support articles and other resources with easy-to-send URLs at the click of a button.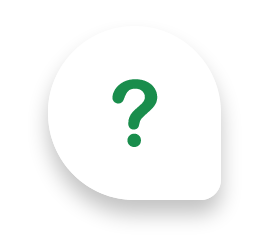 Anywhere on the Academy Support Hub that you see the support icon, you'll be able to access our Digital Support team, responding to inquiries every week day, and now supported by new help features, like guided FAQ's to get you what you need as quickly as possible. FAQs and contact links will be available on every page of the Academy Support Hub when you're logged in as a member.
The future of ASH is about access, support, and intelligence. Our goal over the coming months is to continue iterating with new features and tools that help you to make the deepest impact possible with your school community on the students you serve. Our fully integrated Quality Center enables you to load and access your academy data in one place, and tools for tracking and gathering insights about your work-based learning efforts will help you plan and quickly report progress. As our network begins to log in to the new ASH experience, we'll continue to tailor the personalized features that help our members to connect, share, and work smarter.
Our thanks to so many members of the network who have had a hand in helping improve our experience through surveys, focus groups, and so many conversations. We hope you'll continue to keep the ideas flowing by accessing our feedback form, or any time through support@naf.org.