A New Home for NAF Curriculum
Earlier this week, the team launched an exciting beta. It's the new home for our network to access NAF curriculum and navigate to what they need, but also an open door to career and technical educators anywhere, who can benefit from time-tested, industry-vetted resources that have supported instruction for thousands of educators through our educational design.
In this version of our curriculum landing, we've taken feedback from our educator-users from across the map and put it to use simplifying navigation and updating the look, feel, and useability of the space. You'll notice a new, lean navigation with quick access to career pathways you support and materials to help you deliver great experiences for students.
This is just a start. In the months ahead, NAF will continue to build from new pilots and beta offerings, refining as we go. Not to worry, while our curriculum has a new landing we hope you'll love, you can still access earlier versions of the experience from the archive.
Check out some new features
Tags on the preview pages will show you where to look for updates.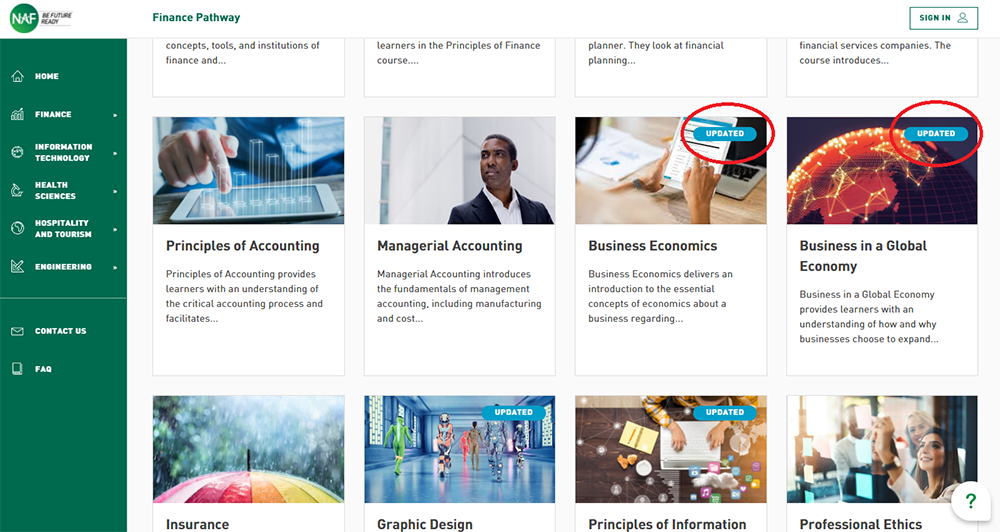 Staff picks point you to great resources to enrich learner experiences. And individual unit downloads give quick access to the content you need.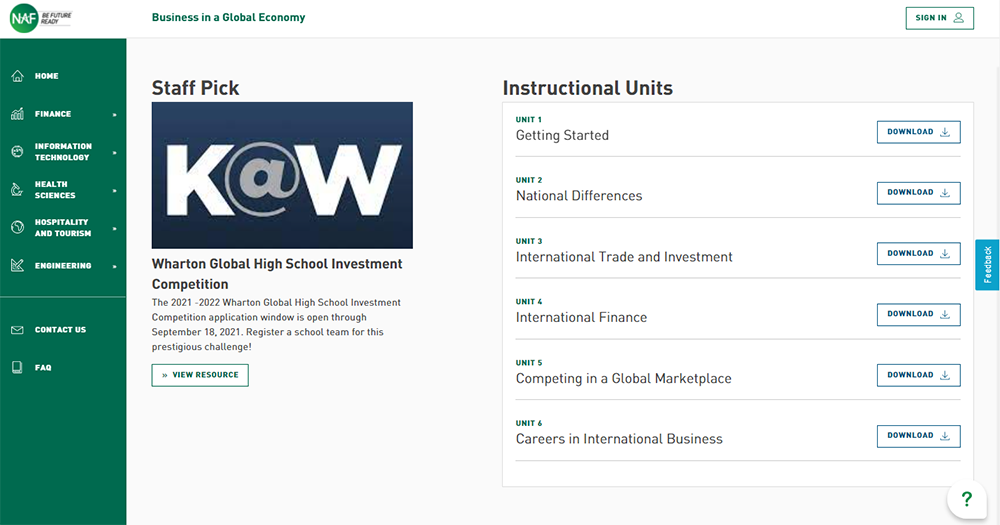 Use the icon in the lower right to drop us a note if you spot a bug or have questions for us.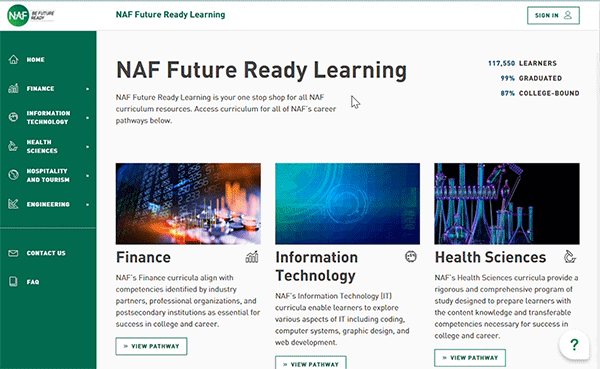 We're excited for the release, and most importantly to invite you in to new innovations and experiences as they become available. Members: in the coming months, keep an eye on the Announcements when logged into the Academy Support Hub (ASH) for updates and supports for the school year, and for those outside the network we hope you'll connect with us on social media and learn more at NAF.org about getting involved. Start browsing NAF Future Ready Learning here.
We hope you'll join us in our innovation efforts by offering your voice through our release survey.