Appreciating Our Teachers: Tracy Godwin Hill
Tracy Godwin Hill is the Director of the Academy of Finance at Douglas Byrd High School. She is a former Guardian ad Litem with Cumberland County Court System, volunteers as a youth mentor, and is an ordained minister with her church. Tracy holds a B.S. in Criminal Justice from American Intercontinental University, where she graduated Summa Cum Laude. She has worked for Cumberland County Schools for 21 years, 15 years as Bookkeeper/Salary Analyst, and 6 as a Teacher.
Tracy has been recognized each year with certificates of achievement for students' proficiency reaching above 95%. She has been Teachers' At Work Program recipient 2017 and DBHS Teacher of the year. Tracy is the proud mother of four children, an avid reader and adores horse-back riding.
Why did you become a teacher?
As many stars as there are in the sky, and grains of sand on a beautiful beach shore, so were the unlimited desires that I had in my heart as a child. I recall wanting to be a singer, lawyer, as well as a judge. I also played the familiar game that most children played and professed that they want to be . . . "Teacher, Teacher". Yet, I could have never fathomed the notion that I would actually one day become a teacher. My mother was a school bookkeeper so I unwittingly learned the trade by spending summers with her. This led me to a yearning to do the same as she did, so I became a school bookkeeper. In this role, I felt content, although, I will admit that I was never fully fulfilled. A defining moment took place one summer when teachers were awarded ABC bonus money for student performance. Casually, I commented to a teacher that I really wish clerks were getting the bonus. Her reply to me was profound and served as a catalyst for movement on my part. She responded, "Well you don't qualify because you don't affect the life of a child". This left me angry and appalled because that birthed the ideology that I was not contributing to my own future. I realized that I was surprisingly content with not having a positive effect on those who would handle my affairs and the future affairs of society. I decided to do something about that, so, I became a teacher.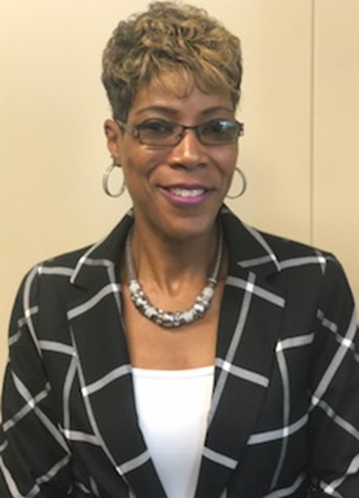 2. What is your favorite moment during your time as a teacher?
My favorite moment I find in teaching is students' responses to me. I never thought my heart would be big enough to receive so much love. But what I have found is that my heart grows larger each semester. I often feel like the old woman who lived in a shoe. . . she had so many children she didn't know what to do. In fact, my students frequently argue about who is my child and which one is my favorite. I try to quickly dispel the disagreement by telling them that I have 75 favorites and it is all the children who I have taught. This surprisingly calms them for the moment. There truly is no greater reward, however, than when I see progress in the students' education. I have had students tell me, "I'm not gonna pass", or "I can't get this". To which I respond, "Yes you can and yes you will". And true to form, they did pass and they did get it. In fact, just a few days ago, I was walking in the mall and a student ran up to me that said those very words to me. She was overjoyed and with elation said, "Ms. Hill, I passed your exam". I looked her in her eyes and I said, "I know but I had no doubt. I told you that you could do it". Her face was one of pride in herself and THAT is reward enough for me and by far one of my favorite moments.
3. How has NAF made a difference in your teaching experience and students' education?
NAF has greatly enhanced my abilities to teach with understanding and compassion beyond what I already had. I have had the opportunity to go to NAF conferences for the past five years, which has afforded me the chance to see and experience other schools' pedagogy. I have given and taken information from others across the nation and have shared all my experiences with my students. They often tell me the "live through my experiences".
4. What is your favorite work-based learning experience?
For several years we have taken our academy students for college tours to various universities. This past year, we visited the University of NC at Wilmington. Upon completion of our tour, we decided to ride by the coast to give the students a quick opportunity to see the beach. Unbeknownst to us, most of our junior/senior students had never seen or been to the beach. The looks of astonishment and amazement thrust me into a whirlwind of emotions and allowed me to realize that what we do for our students reach far beyond just academics. We give them experiences to last a lifetime.
5. What piece of advice do you love to give students?
The advice I always give my students is to embrace their struggles. Caterpillars must fight and struggle against the cocoon in order to make their wings stronger and become the beautiful butterfly. Nothing worth having is easy to obtain. So they must love the struggle knowing, in the end, they will become an extraordinary individual.