Calling on the Experts: Weaving Student Voice into the School Experience
High school students spend nearly 60% of their waking hours engaged in school-related activities. Being one of their most critical communities begs the question: What kind of experiences are our young people having in our schools? Do they feel like they belong and can lend their voice to issues that affect them? Are they being developed to be active and engaged members of the communities that they are a part of?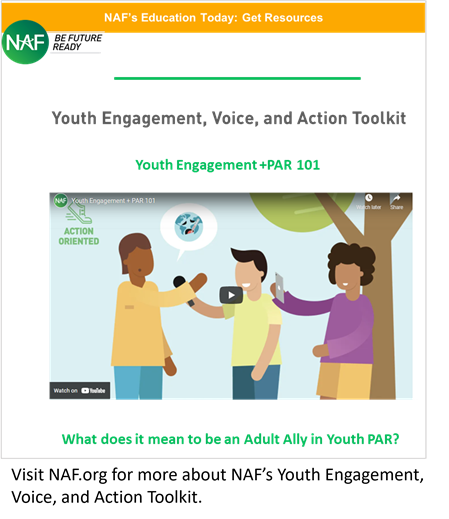 How the Pandemic Has Impacted the Student Experience  
COVID-19 exposed and exacerbated many of the school-related challenges and negative emotions students face. A recent America's Promise report found that high schoolers are struggling with a decreased sense of wellbeing — reporting declines in mental health and concerning levels of disconnection from peers and adults. Youth have expressed feeling isolated, overwhelmed, uncertain, and powerless during this time. In some ways, students feel like they have been given an assignment to bake a cake – with the recipe and some of the main ingredients in hand but lacking the most important resource: the oven.   
As a former public-school educator and parent of three young adult children, I fear that students in stressful situations like this will expend tremendous time and effort securing an oven — accommodating the inequity of the assignment – and/or simply give up on the work – concluding that "this school is not for me." There is much trust, power, and hope lost when this happens.
Consider this situation further: What do YOU think the students without an oven might be thinking? "Do our teachers know or care that some of us lack the resources to complete this assignment? How do we let the school know that this is an issue for us? Will they be supportive or think we are making excuses?"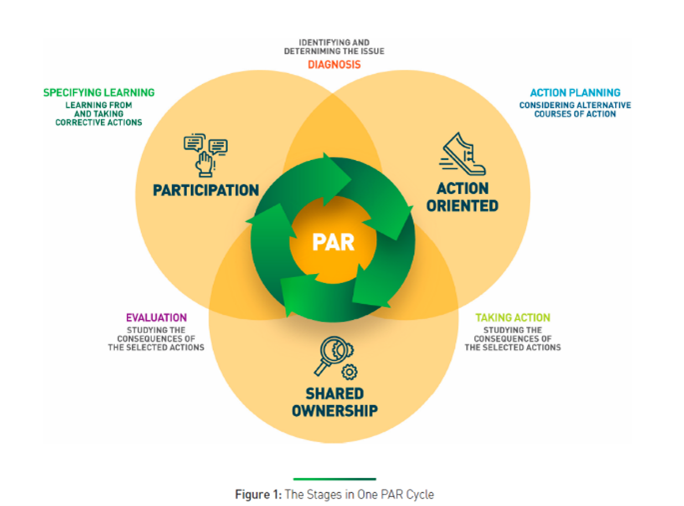 In schools that are intentional about fostering a culture of youth engagement, students have answers to those questions. They have access points to decision-makers and/or adult allies who are their thought partners and help them to overcome challenges.
The Road to Building a Supportive and Inclusive Culture
Top of mind for everyone in this current moment is: "How do we better prepare our schools to be the inclusive and welcoming communities for young people when they return?" We aspire to create and sustain school cultures that prioritize student engagement and hold space for their narratives and lived experiences; ones that advocate for collaboration to inform planning and action steps. This kind of promise relies on more than simply composing vision and mission statements, but truly living them out — by empowering the next generation to have a seat at these leadership tables. Weaving student voice into the core fabric of our schools is essential.
PAR designed to:
Introduction to Youth Participatory Action Research (PAR) as a Driver of Change
Do students in your school(s) feel seen, heard, and valued? Are school decision-makers holding space for student voices, their needs, or their expertise?
PAR is one approach that offers a flexible framework to support schools' intentions for meaningfully engaging students and systematizing the sharing of power with young people in classrooms, schools, and communities. It helps adults and decision-makers build and strengthen environments that reflect a shared ownership of students' overall success and contributes to development of critical future ready skills.
Our next blog will present the PAR journey of six youth researchers in Birmingham, AL, and their allies, as well as showcase their learnings and recommendations for school and partners.
In the meantime, take a look below to learn more about how NAF is leaning in, with the creation of resources and introductory materials for our network.