Celebrating National Internship Awareness Month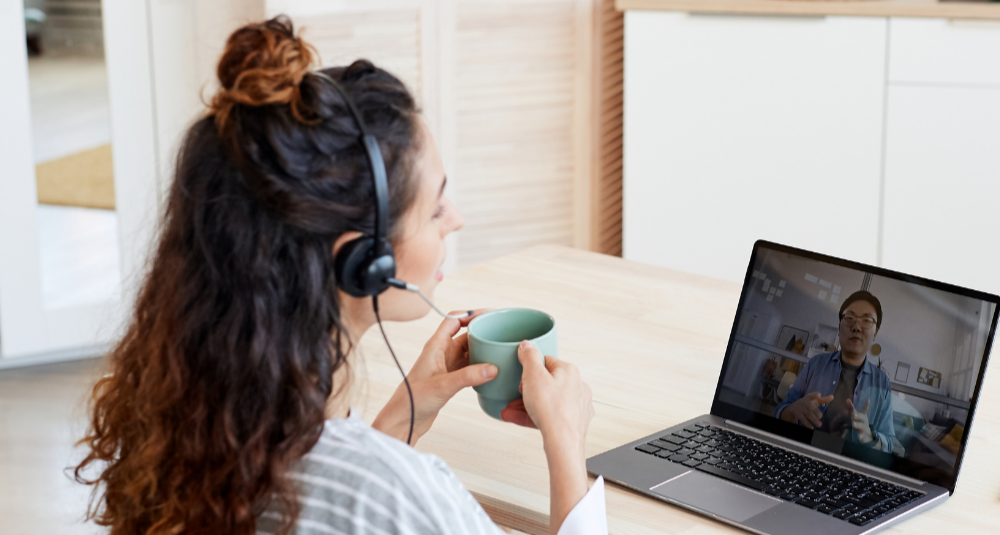 As daffodils, cherry trees, and other flowers begin to bloom, we are all reminded of how spring is a season of renewal and growth. This is true for students too. In seeking summer internships, they are renewing their commitment to exploring their aspirations and looking for chances to grow their skill sets and connections. With National Internship Awareness Month coming to a close, this is a great time to reflect on the difference internships can make in students' lives.
Internships have always been an essential piece of the Work-Based Learning component of NAF's Educational Design and are often cited by students as among their most meaningful high school experiences. These opportunities help students clarify career aspirations, build essential career skills, and cultivate professional connections. NAF has developed a number of internship preparation resources and encourages all students, educators, and employers to access these guides, templates, and videos.
Data from the NAF Student Internship Feedback Survey, which captured interns' perspectives from 2019-2021, shows the powerful impact internships have had in their lives.
95% of students said they were satisfied with their internship experience.
93% of students felt their internship experience was interesting.
94% of students felt prepared for a job.
97% of students feel comfortable talking with adults – with one student commenting their experience helped them overcome the struggle to speak with strangers and become more comfortable talking to others.
82% of students felt comfortable making/giving presentations.
About 88% felt comfortable working remotely.
91% felt comfortable writing professional emails.
92% of the respondents said their experience allowed them to work with people from different backgrounds than their own.
Students' own words about their internships reveal how meaningful these opportunities were in their professional and personal development. In a series of video interviews, students shared what they took away from their internship experiences. When talking about how internships shaped their career aspirations, students noted: "You can find out if that career is really what you want to do." and you "can get insight into careers [you] have an interest in.You never know what a career is actually like until you try it." In terms of expanding their skills, one student shared that his internship "helped me grow as a communicator and presenter." Students also see the value of developing their network, noting "It helped me make connections from all around the world" and "One of the reasons why high school students should do internships is because of the networking."
Another vital element of why internships matter is their emotional impact. In a blog post, NAF alumna Ashley McCullough reflected on how her paid internship experience at Wells Fargo provided "…even more than the financial impact, being paid for my work made me feel capable and valued. That point too often gets lost in the conversation about paid vs. unpaid internships." Ud, a NAF student, echoed Ashley's perspective: "That is what a good internship can do for you. It will not only build you up in the business aspect but also mentally." Seeing that companies feel their contributions and work are worth paying for is empowering for students.
Now is also a chance to revisit the importance of paid internships as an equity issue and why NAF continues to advocate for them. Data from the National Association of Colleges and Employers' (NACE) annual student survey "indicate that racial/ethnic minorities, women, and first-generation students are all underrepresented in paid internships" at the college level. This pattern also plays out for high school students. Paid internships are even more critical after the economic, emotional, and social impact of multiple years of pandemic life. Offering paid internships is an exceptional way for employers to demonstrate their commitment to opening doors for students from diverse backgrounds and developing the next generation of talent.
Let's all enjoy these final weeks of spring and look ahead to summer internship season, where students will continue to work towards becoming college, career, and future ready!