Finding a Home at the Ritz
Manny Hernandez was a sophomore in high school when he was introduced to NAF. Intrigued by the marketing class being offered, he decided to join the NAF Academy of Hospitality & Tourism (AOHT) at Barron Collier High School. Manny went into the program with an open mindset, "I'll try it out. If I don't like it, I won't take it next year. If I like it, I'll keep going. And I ended up loving it." That one choice has had a lasting impact on Manny's career path.
The NAF AOHT was launched in 1987 with support from Marriott International and the American Express Foundation, with locations in Miami and New York City. In the 2017–2018 school year, 12,811 NAF students were enrolled in 89 NAF academies across the countries. According to Statista, in 2016 travel and tourism had a global economic contribution of over 7.6 trillion, and the highest job openings rate of 4.8 percent. The NAF AOHT helps students chart career paths in one of the world's largest industries. The courses range from hotel and event management to sports and entertainment, and include the study of geography, economics, and world cultures. AOHT curricula engages students through project-based learning techniques and a series of career exploration courses.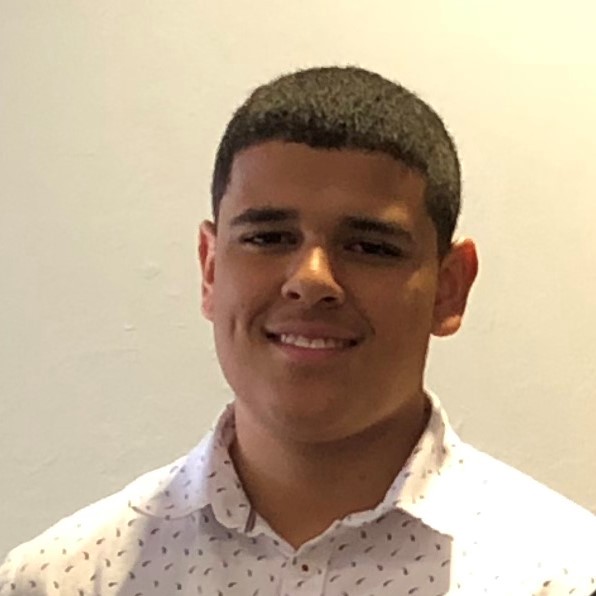 During Manny's time at Barron Collier's AOHT, he worked on numerous projects. The one project that stood out to him was a team project to create a travel itinerary to California. From this project, Manny not only gained a love for travel and tourism tasks but also learned about working in a group. "I learned that when you are the leader, it is important to access leadership skills like delegation, and when you're not the leader, it's important to do your job to support the team," Manny said.
Along with the courses, mock interviews, and internships, projects like this have set Manny and his fellow NAF peers up for the best future possible. Just one year after being in the AOHT, Manny was offered an internship at the Ritz-Carlton, Naples, in the recreation department. While most of his friends were working the typical jobs teenagers have, Manny's first job came with real prestige. "When I tell people that I work at the Ritz-Carlton, they're impressed," Manny said. When asked what he loves most about his internship, Manny replied, "The culture at the Ritz is like no other." From the orientation to the mentors he found in his supervisors, being at the Ritz learning about customer service was an enjoyable experience for Manny. After he completed his 120-hour internship, his supervisor asked him to stay on through the summer. "Previously that location only hired college interns," said Sandy Diegel, Manny's former Marketing Instructor. "After hiring Manny, they were so impressed with his hard work and dedication that they willing hired three additional student interns that year." Now, two years later, Manny is still with the Ritz as a Recreation Attendant. In his position, Manny plans and supervises activities for children staying at the resort. His favorite part of his job is that every day is different. On any given day, he can be organizing a competition by the pool, holding a contest by the beach, or planning activities in the game room.
When Manny thinks of his future, he sees the Ritz in it. Manny plans to stay with the company and work his way up or switch over to the marketing department. In the meantime, Manny will work part-time, as he starts his freshman year at Florida Southwestern State College to study business marketing. Although working and attending school may get difficult to balance, Manny believes that everyday life experience with customer service will help make a difference in his studies and eventually get him to where he wants to be.