How Mobile App Development Brings Creativity to the Classroom and Solutions to Communities
Over the years, NAF students have built incredibly creative apps. Some apps are helpful to tourists, such as an app that brings smart technology to hotel rooms. Other apps provide useful resources for community members, such as Respirate which supplements pulmonary rehabilitation to provide more accessible support to those diagnosed with COPD and other respiratory diseases.
When Udai Virk and Jeffrey Li realized that chronic obstructive pulmonary disease is the third-leading cause of death in America, they decided to create a solution to help people manage the disease. "Pulmonary rehabilitation is relatively expensive, as it is not always covered by healthcare providers, and many times it is an outpatient service so not many people can invest in it," says Udai. "Respirate incorporates all of the aspects of pulmonary rehabilitation and makes them accessible at the touch of a screen." The app is now available to download on the Google Play store.
Through the Lenovo Scholar Network, NAF, MIT, and Lenovo enable the next generation of developers and entrepreneurs and empower teachers to be knowledgeable computer science resources. The mission of the initiative is to encourage interest among high school students in STEM subjects by providing them with an innovative curriculum centered on mobile app development and delivery. As part of the program, MIT offers a Master Trainers Program to certify K-12 educators and other professionals in mobile computing education using the MIT App Inventor platform. Students then use what they learned in the classroom to create Android apps through the MIT Media Lab's App Inventor and participate in the national Lenovo Scholar Network Mobile App competition.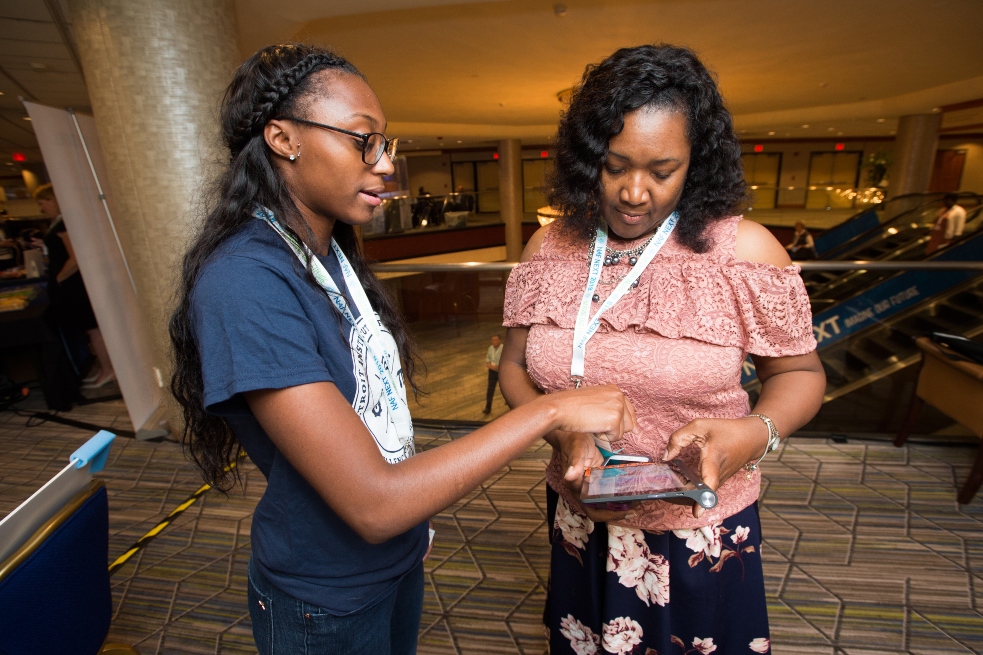 The apps created for the 2019 Lenovo Scholar Network Mobile App Competition were just as impressive as the previous years. A team from Enloe High School in North Carolina submitted ABLE, an app that aims to resolve the struggles that parents of autistic children face. Students from Immokalee, FL imagined a way to find the lowest price for gas and find nearby gas stations with Find Gas. The 2019 national Lenovo Scholar Network "Fan Favorite" winner was Collier Mobile from Barron Collier High School Academy of Hospitality and Tourism in Naples, FL. Collier Mobile enables students in Collier County Public Schools to use their mobile devices to access important school-based information, see their academic progress, and receive alerts and notifications from their high school.
When the Lenovo Scholar Network was piloted in 2012, there were only five IT academies in participation. Today the program exists in 120 NAF academies across the country and enables over 5,000 students, of all NAF themes, to serve their community through mobile app development.
Check out these videos to hear what the 2019 winning teams had to say about their apps.