International Credit Union Day
Credit unions have been in existence for hundreds of years, and their purpose has always remained the same: To serve people and the communities they live in. Many NAF academies have leveraged local credit unions as an opportunity to put their career skills into practice while providing a service to their communities. To celebrate International Credit Union Day (October 18), we're highlighting a few NAF academies that house student-run credit unions within their schools where students have had the opportunity to get involved and assist their peers, teachers, school staff, and local communities.
Our Q&A with NAF Academy of Finance (AOF) students, Rachel H. from A.I. duPont High School in Wilmington, DE and Dumebi A. from Howard County Applications & Research Lab in Ellicott City, MD provides insight into their credit union experience and how it has prepared them for their futures.
1. What interested you most about getting involved at your high school's credit union?
RH: This is my second year interning at my high school's credit union and my interest has always stemmed from my passion for business. I took a business class during my sophomore year and was encouraged to apply for this opportunity — I was excited to apply my classroom skills to real-world business interactions.
DA: I am a student member of the Board at the Howard County Education Federal Credit Union and a member of our AOF executive board. I began as a junior and have now entered my senior year. Being in the Academy of Finance, I wanted to learn more about what career opportunities are available in the field.
2. Describe some of the tasks you have worked on.
RH: My main responsibility is to help students open up accounts and to promote financial literacy. It's so important for high school students to think about saving for their futures early on — and I'm happy to provide materials and resources to help them get started!
DA: My work on the AOF executive board has allowed me to reach middle school students and help create programs teaching them about financial literacy. We've planned field trips for them to visit our school and learn about responsible planning for their futures. We've also spoken to local Girl Scout troops and presented financial literacy lessons to them.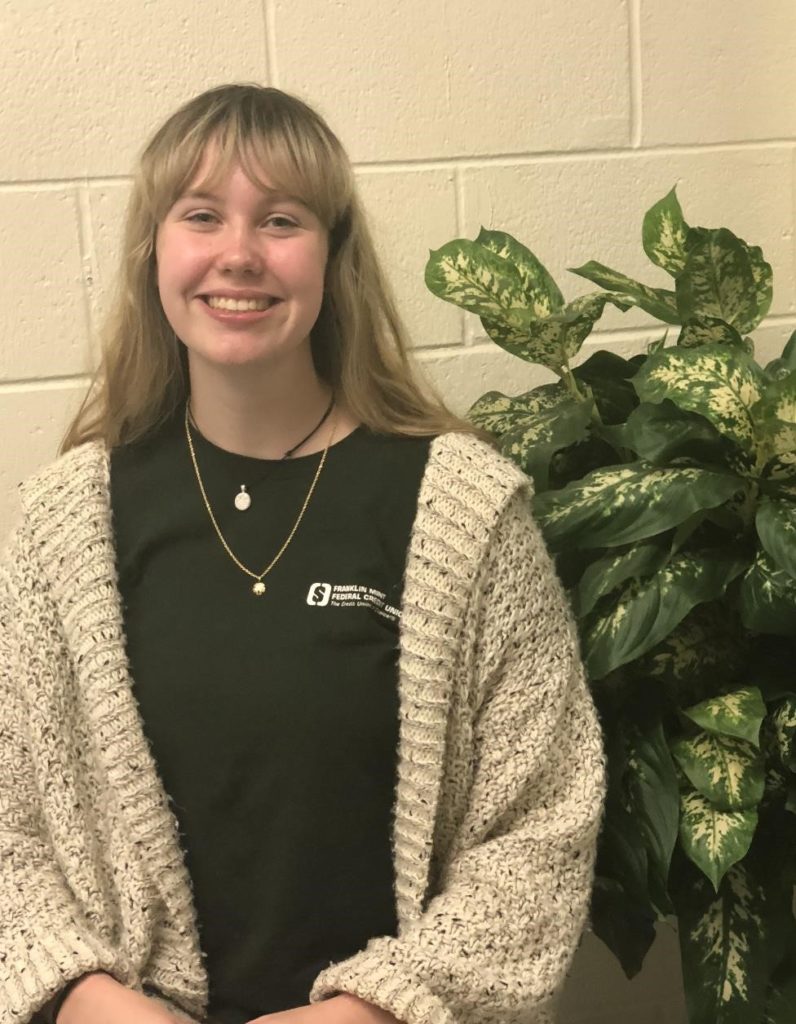 3. What type of training or preparation is necessary for this type of experience?
RH: Before beginning, I had about a week of training and learned about the products and services that a credit union offers. I was also able to make connections between my NAF academy classes and the work I was doing during my internship. It was exciting for me to share my experiences in class and encourage other students to learn more about credit unions.
DA: I had the opportunity to work with the AOF executive board in class to go over the various roles and responsibilities, as well as understanding tax forms and what the overall health of a bank look like. I also attend board meetings of the Howard County Education Federal Credit Union monthly, as a student member, and enjoy receiving advice from professionals who have worked in the field.
4. How do you think your work serves your high school and local community?
RH: I believe that our work helps teach students about financial literacy and helps spread awareness about such an important topic. I've learned so much about business through my NAF academy and internships — it's allowed me to become more independent. I always encourage other students to at least apply, because they will gain experience in interviewing, networking, and preparing for a future job.
DA: I'm proud to help promote the importance of financial literacy and encourage others to take advantage of opportunities to become educated.
5. Can you share a bit about your future plans, when it comes to college and career?
RH: I plan on attending college and studying some type of business — — I've always had an interest in International Business. We'll see where the future takes me!
DA: I plan on going to a university and majoring in Finance. I also envision my career path to be in the financial world — perhaps becoming an actuary!
Click here to learn more about the Academy of Finance — the first NAF career theme!