Interning to Find A Passion
When Brandon started high school, he knew exactly where he was headed — to a career in engineering. With a father who works in IT and with computers, Brandon was always interested in how things work. He spoke to counselors and teachers at his high school, Hillcrest High School, and they suggested that he join the NAF Academy of Engineering. From the beginning, the hands-on curriculum had Brandon hooked. "Having fun while learning helped me stay in the academy and grow a deeper interest in a career," Brandon said. For the next two years, Brandon held on to the dream of becoming an engineer, not knowing that he'd soon be introduced to a new interest.
During the summer of 2017, Brandon interned at Verizon as a maintenance testing engineer. His daily responsibilities included monitoring servers and moving and labeling cables. As a one-time project, Brandon received a small motherboard, called a raspberry pi, and was tasked with coding a sensor. Along the way, he got stuck and could not figure out the code. For one week out of his six-week internship, Brandon tried to figure out what was wrong. After reaching out to a coworker for help, they were able to get the code working. Overcoming this roadblock created a new dream career for Brandon. "That made me feel really accomplished," Brandon said. "I had more fun coding than the actual engineering part of the internship. That's when I noticed that software development was something that I was interested in and I wanted to experiment going down that path."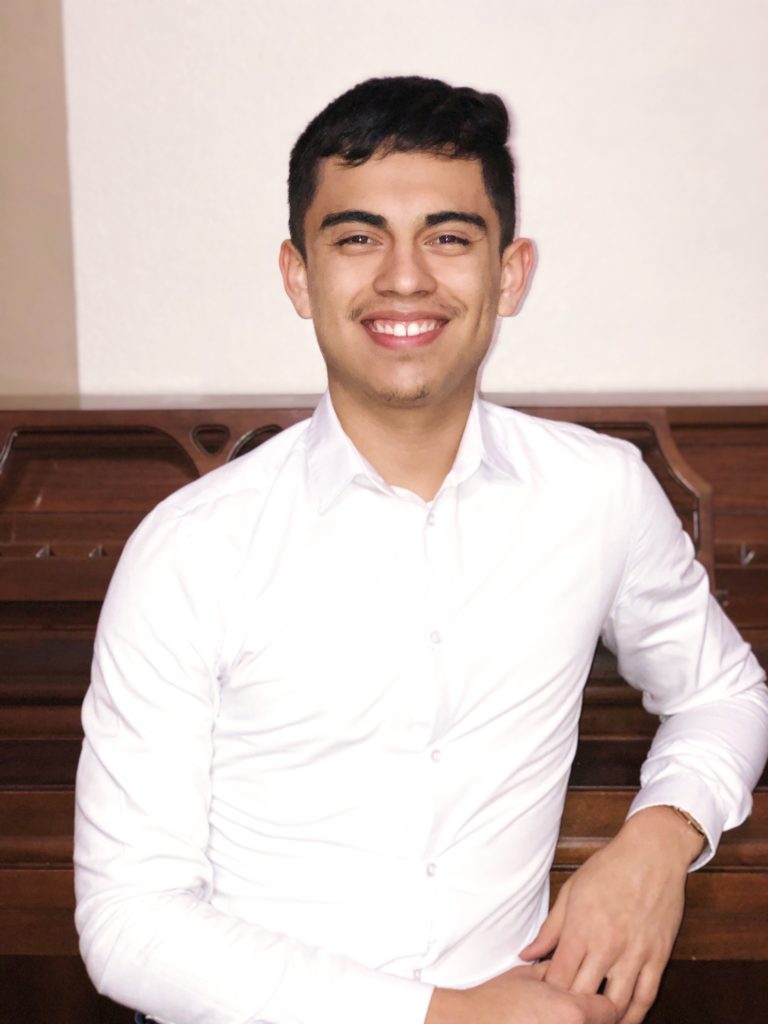 Following his internship, Brandon entered his senior year of high school where he was given the option of enrolling in civil engineering or computer-integrated machines. With his newfound interest in IT, he chose the latter. The course dealt with coding, programming, and robots. Brandon also joined the robotics team at Hillcrest. "That course was very helpful for me to complete my process to robotics process automation (RPA), where I am today."
Now, Brandon is enrolled in El Centro College and participating in Year Up. The intensive, one-year program supports young people to succeed in professional careers and higher education. Year Up includes six months of professional training in a selected field and a six-month internship. Brandon just started his internship portion of the program. He does robotics process automation at AT&T and is excited to tweak codes. Brandon plans to earn a bachelor's degree in computer science and eventually become the director of operations at a tech company.
Brandon fell in love with IT unexpectedly, but he is grateful for where his journey has taken him. His path to engineering ultimately led him back to the field that sparked the interest initially, IT. He advises students in high school to experiment in multiple career paths. "I don't think you lose anything from trying something new. It's always an opportunity for growth and to see different things in life; to see what you do like and you don't like. Sometimes you never know, you think you like one thing and you start trying something new and you find out that's for you."