Mentoring to Invest in the Future
Charles is a technology leader at Verizon, responsible for wireless network visibility. The Network Visibility team is accountable for ensuring proper tools are in place to acquire network data for the purposes of calculating performance metrics and ensuring troubleshooting capabilities exist for possible fault scenarios. Verizon is a Fortune 50 company, leading provider of wireless and global communications services with annual revenues in excess of $126B. Verizon's mission is to transform how people, businesses and things connect with each other. By providing fast and reliable solutions and being the first to 5G, Verizon is committed to giving its customers the power to go beyond.
Every year, Verizon and Juniper partner for an event with NAF students at Manhattan Bridges High School in New York. Then, both companies invite students to their offices. Partnering with Juniper to educate students about technology is just one of the many ways Verizon interacts with NAF students. Verizon has been a NAF corporate partner for nearly a decade, providing work-based learning experiences and internships to NAF students. For National Engineers Week 2018, Verizon engineers presented in 28 academies reaching 1,300 students. Last summer, Verizon hosted a Future Ready Lab—which was led by Charles and his colleague, Norma McClain.
Norma is a technology leader at Verizon responsible for Verizon Cloud Platform development leading a VCP Development team. This team seeks out and explores the open source software community for Service Frameworks and Applications Automation projects, 5G Technology, MEC, Internet, Big Data, Machine Learning (ML), Internet of things (IoT) among other cutting-edge technologies, that provides Verizon with a competitive advantage and moves their customers into the future.
In a conversation with NAF, Norma and Charles discuss their work with NAF students and how mentorship has impacted their lives.
Can you explain some of the work you do with NAF students?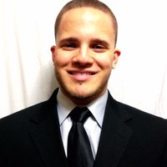 Charles: In terms of Future Ready Labs, Norma and I co-hosted a lab in Manhattan this past summer. We had 20 interns working in a very collaborative environment and a pretty cool office. Their projects were focused on how they might improve traffic efficiency and safety in New York City. We also introduced them to a ton of different technologies. We brought in directors and executive directors overseeing artificial intelligence and machine learning within Verizon and 5G. We brought the 5G bus experience to Lower Manhattan and let them get a taste of what 5G is. It was very cool and eye-opening for all the NAF interns. They got to see all the different aspects of Verizon. It is a lot more than cell phones and networking. I think there's a lot of good work that has gone on in terms of software development, cloud development, artificial intelligence, and things like that. So, the interns got a good breadth of knowledge and got some good ideas for their traffic challenge.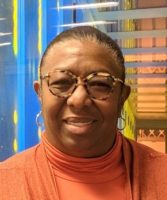 Norma: I worked on bringing the TIA (Telecommunications Industry Association) interns to the Future Ready Lab. The TIA students, who had never met the New York NAF Future Ready Lab students, had to come in and then apply quality assurance to the problem that was being solved. It was absolutely a phenomenal experience. I think for me one of the reasons that I enjoy this so much is because not only am I giving, I am receiving more than I could ever give. I see students who come to this country, cannot even speak English, and they are able to flourish. These young women and men are knocking down those barriers and moving forward and they're our future. And if you can't invest in the future what can you invest in?
Norma briefly mentioned that you and she also have a mentor/mentee relationship. Can you speak more about how a mentor has been helpful in your career path?
Charles: "Absolutely! Norma is my voice of reason. It's incredibly important in anybody's career to have a mentor or a few different mentors, so working with Norma has been great. She's been able to help me navigate the waters of what it is like working at Verizon and partnering with NAF. In addition to our mentor relationship, working with NAF has really kept us together. We've gone into different divisions and different organizations within the company, but it's really the NAF interaction and our mentorship that keeps us getting on the same conference calls as this one. We're constantly in touch because of our mentoring relationship, our professional relationship, and because of NAF internships."
Norma: "I would add that Charles and I have a reverse mentorship. There are many times where I have to ask Charles, "How does that work? What does it do?" There are many times where Charles has said, "I think this is a good idea, but have you thought about this?" And not just Charles. I think that any and everybody that I encounter in Verizon and work closely with, we develop a mentoring relationship."
What advice do you have for high school students who don't think they need to seek out a mentor? What advice would you give to adults about being mentors?
Norma: Sometimes you end up with mentors when you least expect it. It's the everyday, ordinary relationships that you build with a person. I would say, "You don't have to have a handle on relationships to seek guidance and advice from someone." I find adults forget that we were children at one time. One of the most impactful things we can do is meet a young woman or young man where there are and communicate.
You too can become a mentor to NAF academy students. Find out how you can get involved.