NAF Alumna, Carmen Bermudez Comes Full Circle as Future Ready Lab Mentor
Network Operations Director at Verizon, Carmen Bermudez performed double-duty this summer as one of the planning team members for the NAF Future Ready Lab powered by Verizon and KPMG and as the Lab's in-house NAF alumni mentor. Carmen, an Academy of Finance graduate, didn't realize she would be mentoring a new generation of NAF students when she volunteered to help lead the program, but when she discovered that was the case, her NAF journey started coming full circle.
As one of the Verizon co-leads for the Future Ready Lab, Carmen had the opportunity to watch the interns in action and share her own perspective as someone who went through the NAF program herself. "It's surreal to think that 30 years ago I was this young, bright, impressionable young person and now I have the opportunity to share that," said Carmen. "Even after 30 years, it's still exciting."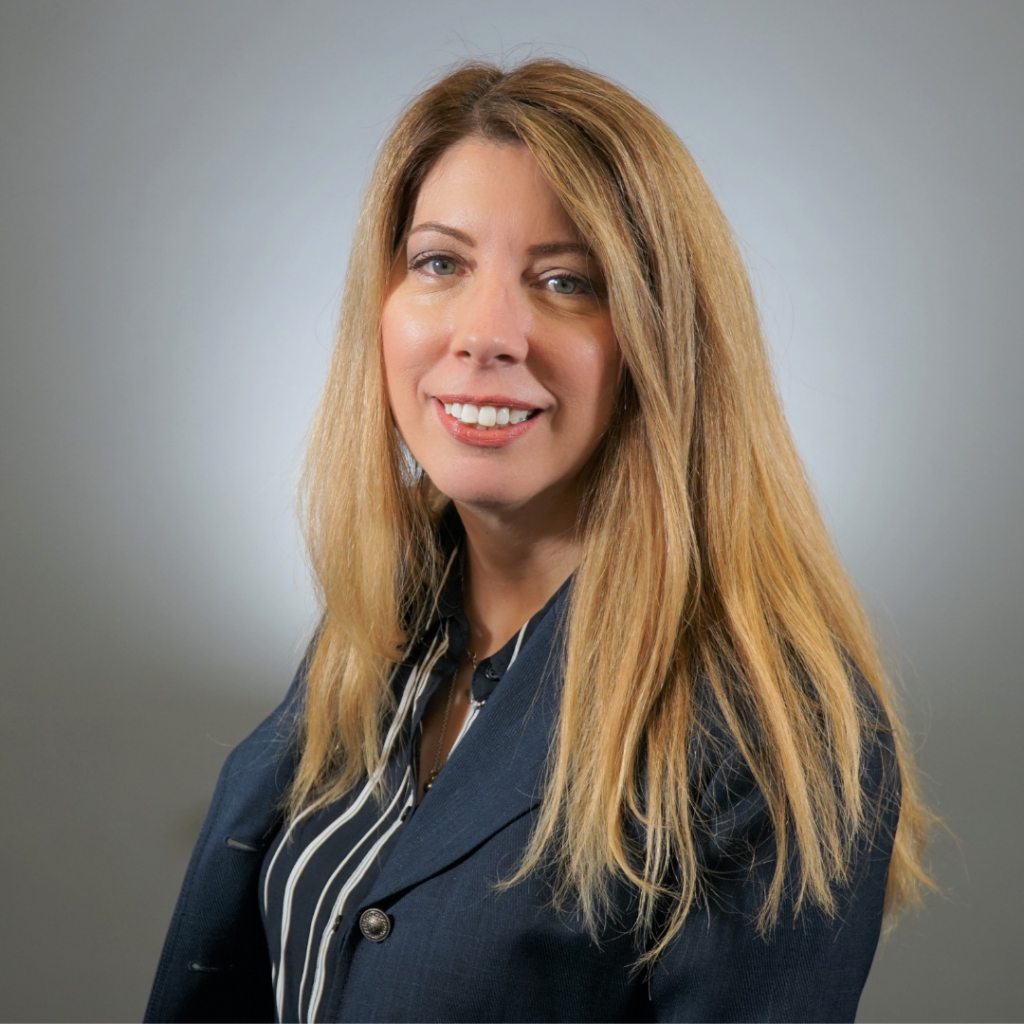 Carmen graduated with the Class of 1991 from John Dewey High School in New York City. She had always loved numbers and the Academy of Finance helped her put math into a real-world context. She can still recall learning about the stock market through a game she played in one of her academy classes and being introduced to Wall Street and the economy. She even thinks back fondly to her Finance classmates as "cool nerds." And before graduating from high school, she interned with NASD, the parent company of Nasdaq at the time. To this seasoned professional, her Academy of Finance experience stands out as the program that led her to further her education and find professional success.
"The Academy of Finance gave me everything I needed and more about what kind of professions there are, what kinds of careers and education you need, how important college is. It validated that what I wanted to do was continue my education."
Carmen continued her education, becoming the first person in her family to graduate from college, and thanks to her NAF academy, landed a job with Verizon right after high school, where she celebrated her 30-year service anniversary this past July. And around the same time, she was preparing to mentor a cohort of NAF Future Ready Lab interns.
The NAF Future Ready Lab is an innovative internship concept designed to scale the quantity of meaningful internship experiences available for students to participate and prepare for future careers. Partners like Verizon, who was named the 2021 NAF Internship Champion Award winner, and KPMG offer high school interns their first taste of the working world and work with them to develop on-demand skills, helping to close the internship gap and create a diverse and skilled talent pipeline. Interns participate in professional skill-building workshops, connect with professionals who serve as project mentors, and learn about college life—and in this special case, interns heard directly from someone who had gone through the same academy program as them, 30 years ago.
"They asked really good questions. They say they get smarter every year but I was really impressed," said Carmen. "All of my interactions I've had with these students has been positive and impressive."
Carmen shared with the interns a map of her career journey spanning back to 1991 when she graduated from NAF all the way to today, showing the interns the decisions and steps that took her from a service technician to director. She also got to share her insight as a woman and minority in tech.
"It was really exciting to have the opportunity to share my experience and let them know that where you are today might not be where you end up tomorrow. Keep on moving forward and believing in yourself. That's what NAF helped me learn and it taught me to have the confidence to get started."
The NAF Future Ready Lab powered by Verizon and KPMG wrapped up in July but Carmen isn't done with NAF just yet. She's planning an upcoming reunion with her fellow John Dewey High School Academy of Finance alumni and she'll be participating in the NAF Alumni Mentorship Program where she will be paired up with a college-age NAF alumnus to continue giving back to the next generation of NAF alumni.