NAF Celebrates World Teachers' Day!
Today, October 5th, is World Teachers' Day and NAF wants to highlight our educators – who are at the heart of our mission! These dedicated, resilient, and passionate leaders, not only provide students with quality education, but support and encourage them every step of the way.
To celebrate, we are spotlighting some superstar teachers below! Being a perfect tie-in to NAF's current #Name a Future campaign — which is a movement to ignite, evoke, and share the pride we all feel as members of the NAF network with each other, families, friends, colleagues, and supporters — we are saying "thank you" to these individuals who are instrumental in helping our young people #NameAFuture and making it happen!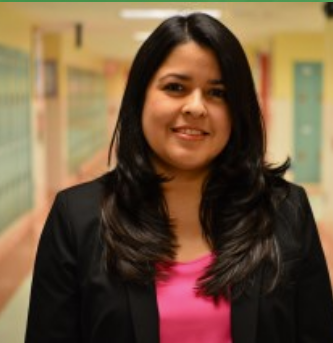 Lorena Izzo; NAF Director and Business Teacher at the Academy of Finance & Enterprise, Long Island City, NY
Lorena has been educating students in Math and Finance for more than 14 years and teaches Entrepreneurship, Financial Services, and Computer Science. Working with AOFE partners NAF, NFTE, Junior Achievement, Pencil, and NY Exploring, she has continued to support future leaders to become college and career ready. Lorena is an award-winning educator and has been acknowledged by NAF, United Federation of Teachers, Virtual Enterprise, and NFTE, and has also served on the Cuban Educational Project that occurred in 2020. She is a NAF Alumna and graduated from New Hyde Park High School, Academy of Finance.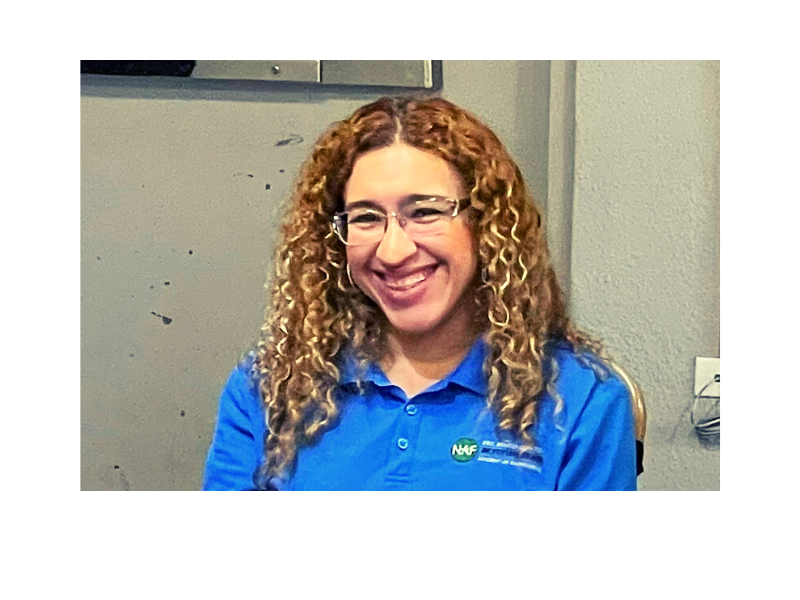 Tania Montalvo; Academy Lead Teacher/Director at Escuela Superior Benito Cerezo Vázquez, Aguadilla, Puerto Rico
Tania has been a key part of the launch of the Academy of Engineering at Escuela Superior Benito Cerezo Vázquez! She is the Academy Lead/Director, in addition to the Science Teacher, and also learned how to code, so that the high school could implement a FIRST Tech program (1 of 2 in Puerto Rico). Tania has keenly managed and supported the work-based learning initiatives for her students, including the first Future Ready Lab, hosted by Pratt & Whitney (a Raytheon Technologies company).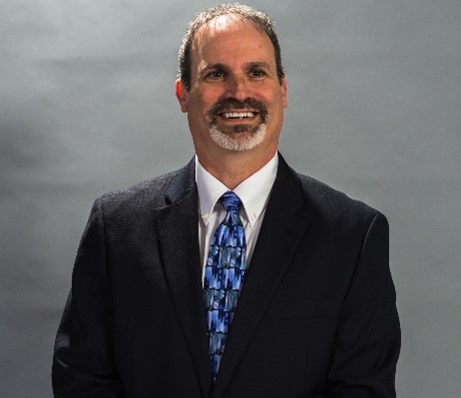 Evan Statman; AOF Co-Director & Finance Teacher at Thomas Jefferson High School, Tampa, FL & A 2022 Janet Linton Leadership Award Winner
Evan's resume showcases 38 years of business experience in various industries and his leadership has helped the academy achieve a 100% graduation rate and Katherine Blasik Distinguished level. He has also created an online news website, Today's Dough, that provides a daily snapshot of the business and finance worlds to students and his colleagues. Evan is passionate about engaging postsecondary and industry partners to continue making connections for our future leaders.
Doristine Williams; Academy of Finance Lead Teacher at Southwest Miami Senior High School, Miami, FL & A 2022 Janet Linton Leadership Award Winner
Doristine was instrumental in opening the academy 25 years ago! Since its inception, her mission has been to bring equity into the school, by recruiting students from under-resourced and under-represented backgrounds, while connecting students to the world of financial services and equipping them to make smart choices for their futures. Through her efforts, Ms. Williams has led the academy through the process of becoming Katherine Blasik Distinguished and has also championed 100% internships. She also helped to secure a partnership with the EdFed Credit Union – providing the high school with an in-house credit union that offers students real-work experience and staff and community members a place to meet their banking needs.
We want to hear from you! Share your story by answering one of the questions below! Be sure to use #NameAFuture and tag us @nafcareeracads!
What's your #NameAFuture story?
Who helped you #NameAFuture? Give them a shoutout!
How do you help NAF students #NameAFuture?