NAF's New Student Survey Field Guide Will Help Educators Get More From Their Data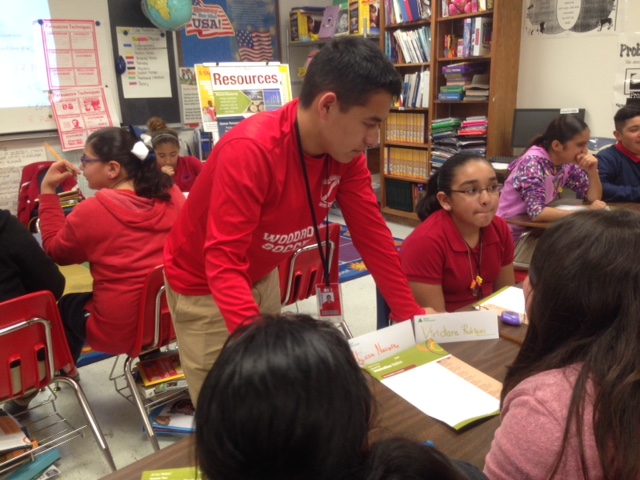 The design of smarter learning environments for students must incorporate the voice of these students. Our goal at NAF is to empower educators with the kind of "user research" that ensures that students are active participants as they build skills and "name their future." Central to the challenge of putting youth voice to work for better learning is the availability of representative data, served up in ways that don't get stuck on a back-office shelf. Our annual student survey is made available each spring to any NAF student and asks for their opinion on what is going well and what needs improvement in their own learning space at their NAF academy. While this survey is optional, over 22,000 students completed it in the spring of 2022, and we have recently put the finishing touches on a new version of the tool that we think helps package what students are "saying" back to the network — we call it the Student Survey Field Guide.
What is the Field Guide? NAF's student survey serves as a vital part of the organization's continuous improvement process. This year marks the third annual Student Survey Field Guide to accompany the release of the findings.
We set out to create an accessible tool outlining high-level trends and actionable recommendations based on student feedback about how their experience could be improved. For the past two years, the Field Guide has been a pdf document that contained useful quotes, data visualizations, recommendations, and resources for our educator partners to consider when planning future program improvement. Not only did past iterations of the Field Guide provide a snapshot of what the entire NAF student network was saying about their experience, but educators could also download a copy of what students in their own academy were saying about the experience. When local survey results are shared, they are always presented in an aggregate and anonymized form.
Where We Are Now? After a few years of experience producing the Field Guide, we wanted to kick it up a notch to make the product even more actionable and useful for our educators. That's why this year features the very first online version of the Field Guide. The same useful student quotes, data visualizations, recommendations, and resources are there but kicked up to eleven!
In previous versions of the Field Guide, data was only summarized and packaged across the whole network. Now, educators have the ability to slice data and trends presented in the Field Guide by factors such as students' grade level, gender, academy theme, and race/ethnicity. Additionally, in previous years NAF educators had to download their own students' results separate from the national picture. Now, if an academy had more than 10 students participate in the survey, they can view their own results side by side with the results from the national network. This allows for greater usability of the data at educators' fingertips, as different academies in different parts of the country may want to hone in on what is important to them. Lastly, because the Field Guide is now an online tool, more links to useful resources like lesson plans, webinar prep modules, class projects, and interactive activities can be shared directly with educators and students. All this results in educators having more access to student voice so that learning environments can become more effective as a result of shared autonomy.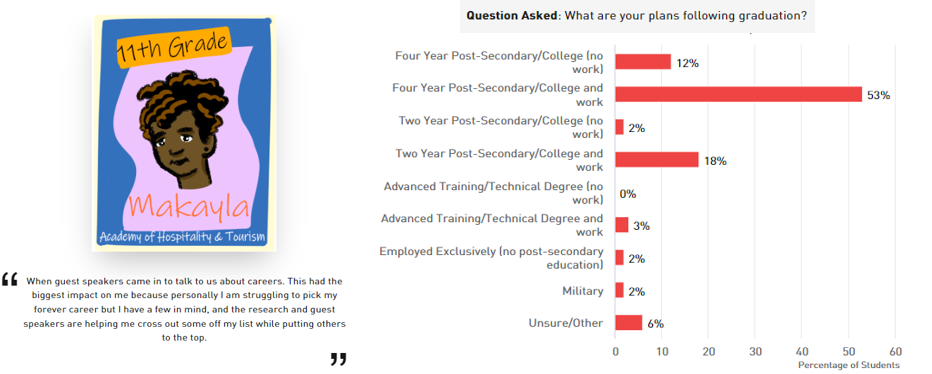 How To View: How to view this online tool you ask? It's simple. Head over to NAF's Academy Support Hub (ASH) to the "Network Tools" section or follow this link (https://ash.naf.org/public/student-survey.field-guide). Anyone can access NAF's Student Field Guide. You do not need to be a member of NAF. If you are an educator within the NAF network, be sure to sign in to see national data side-by-side with what your own academy students said on the survey. We hope this new and improved version of the Student Survey Field Guide will prove useful to educators hoping to enrich their learning environment for their students, or to anyone interested in student voice and resources that can be used immediately in the classroom. As NAF is itself a learning organization, feel free to send feedback or suggestions on how to improve the Student Survey Field Guide tool directly to Dr. Nicholas Minar at nminar@naf.org.
---