National Intern Day 2022: Spending a Summer with NAF
Every year, students wait for the final ring of the bell signifying the beginning of summer. While other students discuss which video games they will be logging hours playing, NAF students discuss which company they will be logging hours with for their summer internships. Today, we want to recognize NAF's summer interns in honor of National Intern Day.
National Intern Day is a time dedicated to celebrating young people stepping into our nation's workforce – designated on the last Thursday in July. America's future innovators and leaders are sitting in today's classrooms, but too many young adults are entering the workforce without the skills they need—and our nation's companies need—to be successful. The good news is that we have the power to change all of that, as economic success depends on a shared commitment to education and workforce development from stakeholders across academia, business, community, government, and more.
NAF has witnessed firsthand the value that student interns can bring to the table from day one, as they are exceptionally prepared from their career-relevant coursework, exposure to work-based learning, and interactions with business professionals. In getting organized for NAF Next 2022, NAF's annual professional development conference, we hired a cohort of students to participate in our NAF Next Internship Program, where interns received a crash course in everything involved in hosting our organization's biggest event of the year. With this years' experience being hybrid, students participated in a month-long series of virtual professional development sessions including email etiquette, advocacy & policy, college and career readiness, and a discussion with NAF's CEO, Lisa Dughi. Additionally, each intern was paired with a NAF staff member as their mentor, to help answer any questions and guide their paths. This paid internship was chock full of opportunities for students to grow professionally and personally.
Below is a closer glimpse of three spectacular intern accounts this summer with NAF and our partners:
Natalie M., Skyline High School, Academy of Health Sciences, Intern with OSI (Event Planning)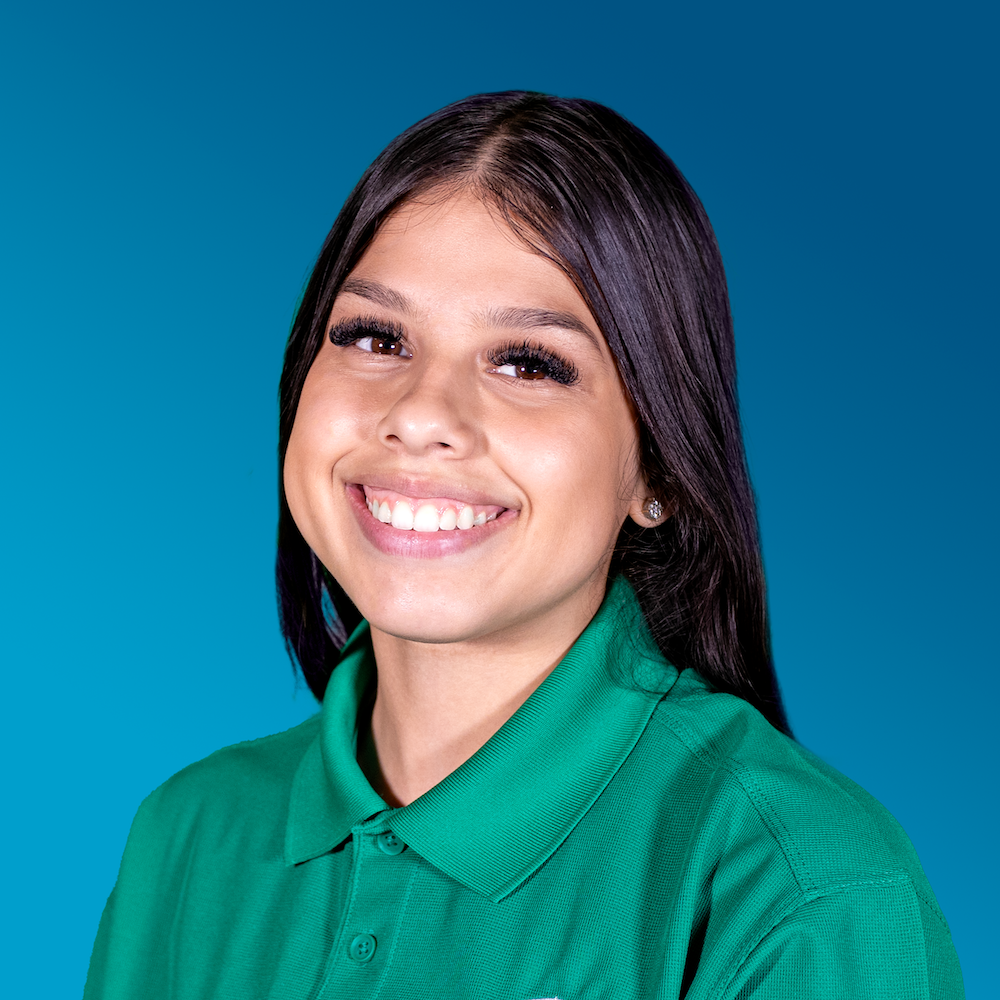 Natalie is a rising junior at Skyline High School. When Natalie first joined the cohort, she was quite shy and known not to turn her camera on during online activities. However, as the weeks went on, she really came into her own and started to actively engage virtually. She worked closely with NAF's event planning company, OSI, where she received an orientation featuring lessons on assisting with conference registration, coordinating learning sessions, collecting branded swag items, and much more! She also had the unique chance to travel with the team to NAF Next 2022 in Dallas, TX earlier this month and put her knowledge into practice — networking with staff members, learning how to work collaboratively on a team, and was always ready to lend a helping hand. A highlight from her internship experience was participating in our NAF Next Fashion Show on the main stage in front of hundreds of network members!
"This internship experience forced me to get out of my shell. I would tell future interns to jump on this opportunity! I know I will use the skills I gained during this internship in the real world."
Jack W., Bryan Adams High School, Academy of Information Technology and Engineering, Intern with Geeks and Gurus (IT Services)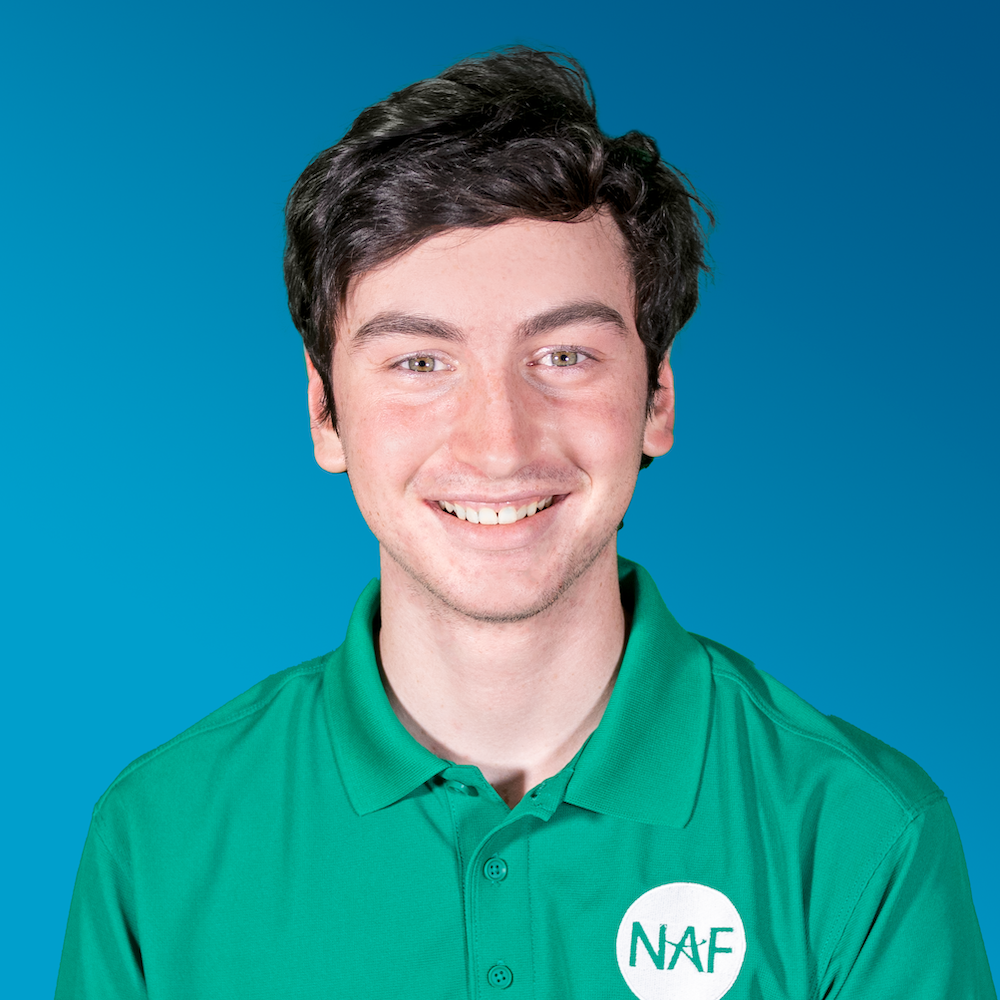 Jack is a rising senior at Bryan Adams High School. He is enrolled in not one, but TWO NAF academies – Information Technology and Engineering. He worked closely with Geek and Gurus, building off of the knowledge he has gained in his NAF academies. Jack's duties entailed assisting with the audio and visual components, ensuring that he achieved the highest quality of sound and clarity. Outside of his normal responsibilities, Jack was asked to introduce a speaker for a learning session in front of a room of over 100 people. Not turning down an opportunity to grow, Jack conquered his stage fright and notes this experience as a major win from the conference and for his self-confidence.
"We get that connection and paid experience to understand how an actual business works."
Logan S., Hillcrest High School, Academy of Engineering, Intern with LAI Live (Event Production)
From the beginning, Logan was all in on the NAF Next internship experience. She was actively engaged in all professional development sessions and took advantage of every opportunity that came her way. With that energetic spirit in mind, she volunteered to tackle the most challenging internship tasks available and was eager to work, with our production company, LAI Live. The first day on the ground at NAF Next felt like a whirlwind. The hustle and bustle of putting on a major production, like our main stage presentations, was overwhelming, to say the least. However, by day two she was a seasoned pro and could hang with the best of them! She quickly picked up on the lingo and provided high-quality backstage customer service to the presenters and talent. Moving from the backstage to the bright lights, Logan's fondest memory was participating in the NAF Next Fashion show alongside Natalie.
"I honestly really like this internship. I like all of the professional development opportunities and everyone's really friendly. Everyone makes everything easy to understand. I'm learning a lot about the company and I'm connecting with a lot of people in the process. A few words for future interns – take advantage of every opportunity that comes your way, it will be over before you realize!"
For a generation that has endured two years of remote learning, where many growth opportunities were cancelled, we were honored to host a hybrid experience for a group of bright and talented students and hope we inspired you to consider hiring a NAF intern of your own! Developing future talent is one of the smartest decisions a business can make and, by hiring NAF interns, you'll be contributing to a more diverse, skilled, and better-prepared workforce.
Learn more about how to get involved today!