Nisha B., The Next Big Thing
Nisha B. is a senior at the NAF Academy of Finance and Enterprise in Queens, New York. Last summer, she participated in a NAF Future Ready Lab powered by Verizon and SAP. NAF's Future Ready Lab (FRL) is an innovative internship program designed to increase the number of meaningful internships companies can provide for students to gain experience in a corporate setting and prepare for future careers while still in high school. Through a multi-week experience, student interns work in groups to complete a project of value on behalf of the corporate partner, participate in professional skill-building workshops, connect with professionals who serve as project mentors and learn about college life.
In just one year, NAF's Future Ready Labs tripled the number of labs across the country. In 2017, the three FRLs in Dallas, TX, Eden Prairie, MN, and New York, NY served 100 NAF students. Last summer, 175 students participated in the nine FRLs in Boston, MA; Minneapolis; MN; New York, NY; Ontario, CA; Plano, TX; St. Louis, MO; and Sunnyvale, CA.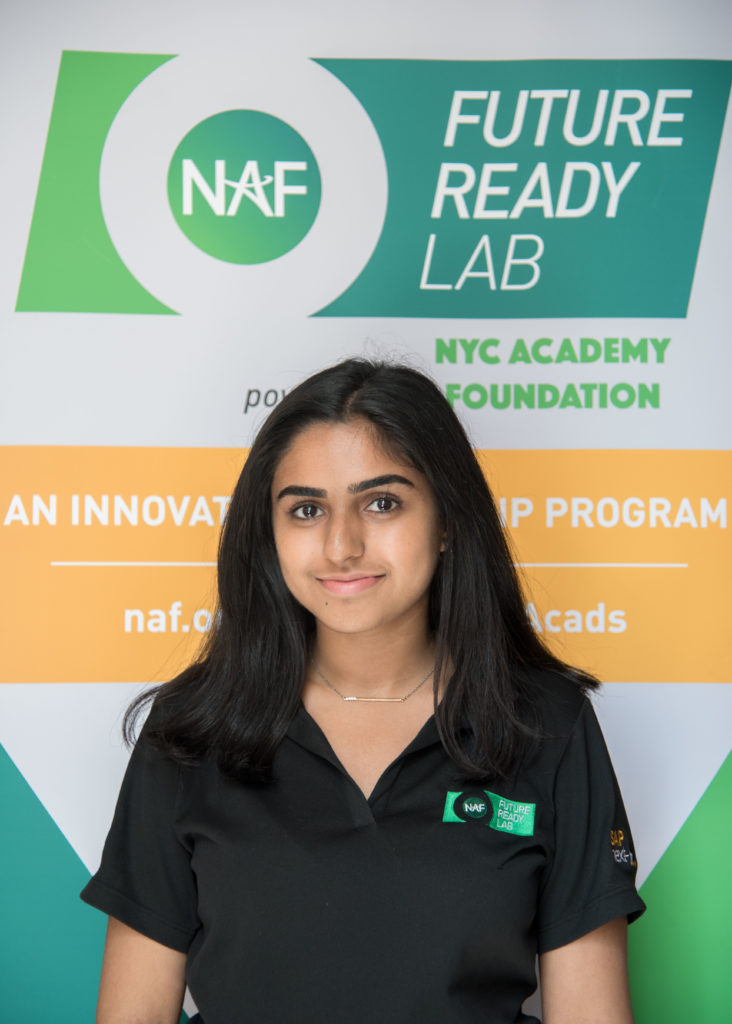 Nisha was one of the 175 students who participated this summer. When asked what she wants people to know about her NAF experience, Nisha replied, "We're the next big thing. [NAF's Future Ready Lab] gives people the opportunity to think outside the box." Read more about how being a part of NAF's Future Ready Lab has impacted Nisha below.
What have you gotten out of this experience?
I love this program so much because it has taken me out of my shell. My presentation skills weren't as great because I didn't have a lot of confidence. But, everyone here is great. They give a lot of feedback and every time I do a presentation again, I keep in mind that feedback.
How would you compare your experience in NAF Future Ready Labs to other internships you've done?
Teamwork has a lot to do with [NAF's Future Ready Lab] because you have to compromise. There are four of us in the group. We all have crazy ideas, but we can only choose one. We have to incorporate everybody's ideas into one really good one that will work. At the same time, it has to be realistic. We all figure something out together. There's a lot of teamwork involved. That's how I would compare my internships. I think that this is more collaborative. It also helps you grow communication and presentation skills.
View this video to hear other NAF students' experiences interning through NAF Future Ready Labs.