The Next Generation in the Real Estate Industry
Miami's real estate market is booming right now and NAF students at Miami Southridge Senior High School are taking advantage of the learning opportunity. Their NAF academy partners with the Real Estate Empire Group (REEG) to offer free real estate courses where students learn the value of investing in real estate and also prepare them for the the Real Estate license exam. Students met once a week virtually with brokers from the Real Estate Empire Group (REEG) and periodically in person. REEG also gave aspiring students the opportunity to be part of a paid summer internship. This program enabled students to be mentored by industry experts in the Real Estate field while becoming ready for the future and attaining a real estate license.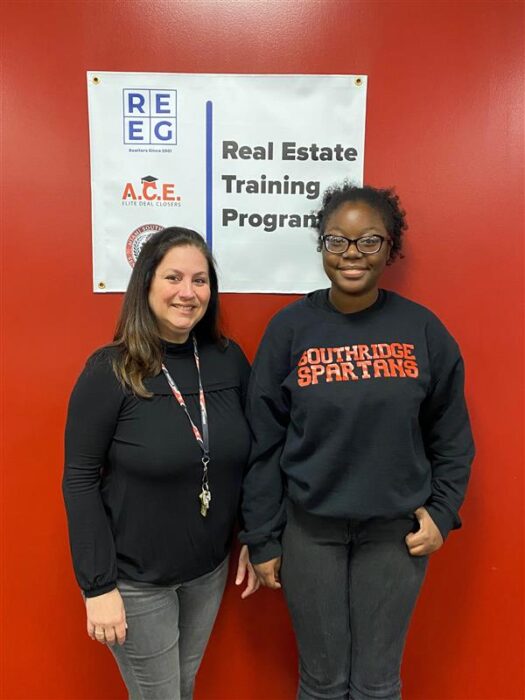 Read our Q & A with Zoraya Thompson, Senior at the NAF Academy of Information Technology at Miami Southridge Senior High School
What interested you about this program?
I was most interested in figuring out a way to not go to college and still be successful. I saw it as a way to make an alternative path for myself when everyone else was going straight. Later, I found it interesting that we were learning something that most don't know about the real estate industry. We got an insider perspective to a career that we don't have yet.
How did this program help you #BeFutureReady?
This program provided me with the opportunity to learn how to make money through real estate.
We met with broker Jesus Castanon and Real Estate Instructors about once a week, alternating between virtual and in-person meetings. These meetings and workshops prepared us to either get hired as an intern over the summer through Miami-Dade County's Summer Youth Internship Program or begin the process of getting licensed as a real estate agent and start working with Real Estate Empire Group. The program is not about investing, rather it is about developing the entrepreneurial skills and real estate knowledge to be able to launch a career in real estate starting in high school as an intern.
What was the most significant piece of advice you received from your local broker & award-winning real-estate instructor?
You should be honest with your customers, so they come back to you. Building relationships is just as important as selling.
What do you want to tell other NAF students about this program?
It could help you open a door to success and a better income. It's a free program that gives you valuable knowledge.
What do you hope to accomplish by completing the Real Estate Training Program?
I hope to get my license and have 50 houses of my own that are generating income.
Students were able to learn from industry experts while gaining hands-on experience in a real-world setting. For a student to be able to take this real estate course and exam for free is an extraordinary opportunity. Whether or not students become a real estate agent, the goal of the program is for students to see the value and opportunities available when investing in real estate.