The Power of Education, Networking, and Getting Involved
Interview with NAF's Senior Director of Policy and Advocacy, Tiffany Barfield
NAF's policy work makes a difference for students like me to have greater access to opportunities and amplifies the voices of young people. Through my NAF internship, I interviewed Senior Director of Policy and Advocacy, Tiffany Barfield, about her journey in the policy space and work at NAF; her experiences advocating for under-invested in communities; and her advice for students.
Tell me about how you began a career in policy and advocacy.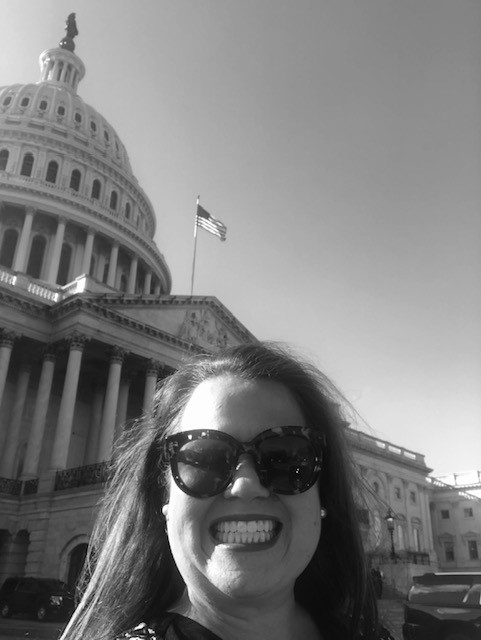 TB: I've always been passionate about education. My grandparents were educators, and I chose to study at Texas A&M University to pursue a degree in this discipline. Prior to starting my student teaching, I went to visit my cousin, who had been working with a senator on Capitol Hill, and discovered that Washington, DC (and its world of policy) was almost entirely run by young people. Seeing that there was a space for people my age to advocate for important issues was inspiring. I decided that after graduation, I would move to Washington, DC to do exactly that! I interviewed with the Office of Domestic Policy in the White House and was offered a position as a staff assistant during the Bush presidency. It was an immense privilege, and I became involved with re-election efforts and the G8 summit.
Can you share more about NAF's policy priorities for 2021 and what support may be needed to achieve your goals?
TB: I came to NAF almost six years ago and from the start, was completely on board with the mission. I strongly believe in the power of education to change lives!
NAF partners with employers to provide access to diverse talent pipelines and establish relationships early — with a strong focus on work-based learning. We are currently exploring ways to meet with members of Congress to explain the benefits and help academies take steps to end the digital divide by joining regional coalitions.
Do you see NAF contributing to or writing more bills in the future?
TB: Absolutely! Our priorities for 2021 and beyond include looking at funding mechanisms in various state governments that can support NAF's efforts. There will always be policy papers to develop and statistics to research, but it's most important to maintain relationships. For example, in Florida, I was able to get an amendment adopted.
Are NAF students and alumni able to help advocate for NAF & work-based learning with their local governments?
TB: Through my position, I can provide data and other materials, and certainly promote NAF, but there's nothing better than having a student or alumni tell their story! When you graduate and turn eighteen, you'll be a constituent, and policymakers see great value in collaborating with the next generation of leaders. NAF has an Alumni Policy Ambassador Network and we've already experienced significant momentum. I'm proud to share that an alumnus in Florida wrote a letter to their representative and it helped to shape a bill and an amendment!
I would recommend volunteering if there is a nearby school board race going on. It's so important to exercise your right to vote and participate – whether it is through a personal interest or career path.
Are there any politicians that you met who left you starstruck?
TB: Definitely President Bush. His drive to enact change really resonated with me. I've also met Supreme Court Justices like Sonia Sotomayor, and for me, it's about admiring their tenacity, hard work, and commitment to making a difference.