The Power of Networking — An Intern's Perspective
Rushawn Johnson is a recent high school graduate and summer intern at Lenovo. Just a few months ago, the only thing Rushawn knew about Lenovo is that the multinational technology company is the manufacturer of the computers in his high school. Now, Rushawn is learning all he can about the tech giant through a 4-week internship.
What some might call his "last free summer," also known as the summer before starting college, is being spent on a life-changing career opportunity in a state that is hours away from home. So, how did a Miami student find his way into the Services department at Lenovo's US headquarters in North Carolina?
Rushawn participated in a fireside chat with NAF student Dakota Reynolds, NAF Chief Executive Officer, JD Hoye, and President of Lenovo North America Intelligent Devices Group, Matthew Zielinski as part of NAF's 16th annual Benefit. The conversation focused on the "power of opportunity" and how certain instances in each of their lives changed their trajectories. Although Rushawn didn't know at that time, being in the likes of Matthew Zielinski would be a defining moment in his life.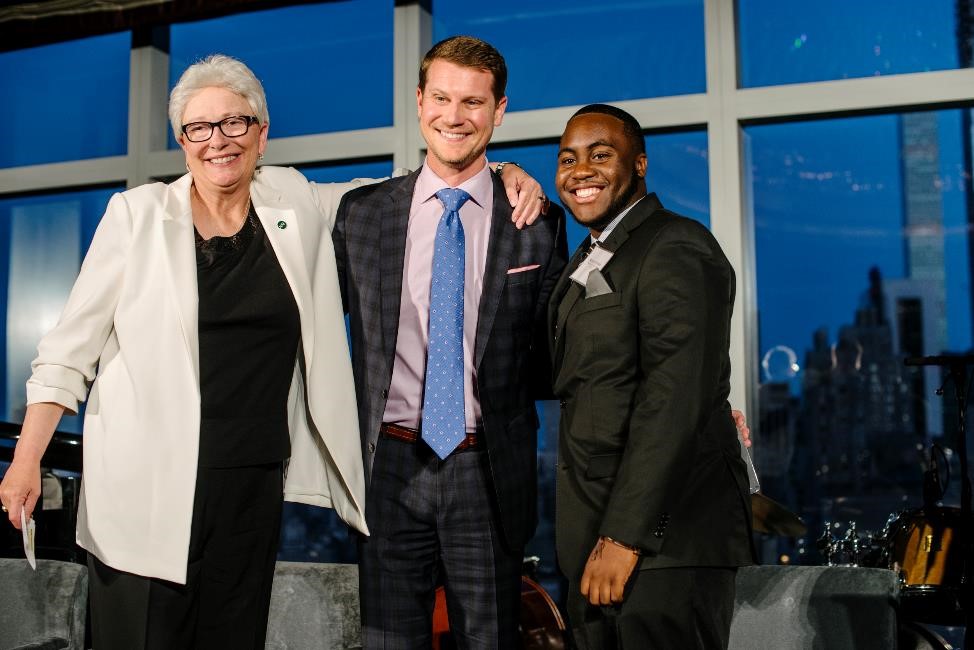 As Rushawn spoke about his passion for technology and dreams of owning his own company one day, Zielinski handed his business card to Rushawn and Dakota and said, "You have a job at Lenovo. My email is on there. You just let me know when you want to start." Rushawn wasted no time and followed up on the offer the next day. When asked what helped him get to where he is today, Rushawn said, "Sometimes it's not about what you know, it's who you know." Here are some tips from Rushawn on how other high school students can use networking to increase the opportunities available to them:
1. Don't underestimate the necessity of soft skills
"My presentation skills have mapped out a way for me to speak to people easily. Because of all the presentations I did in high school, I was able to come up with a good introduction for myself when I meet new people. It's the soft skills that I've learned throughout high school that has prepared me for this moment. The internship offer was given to me based on how I spoke and articulated myself at the Benefit."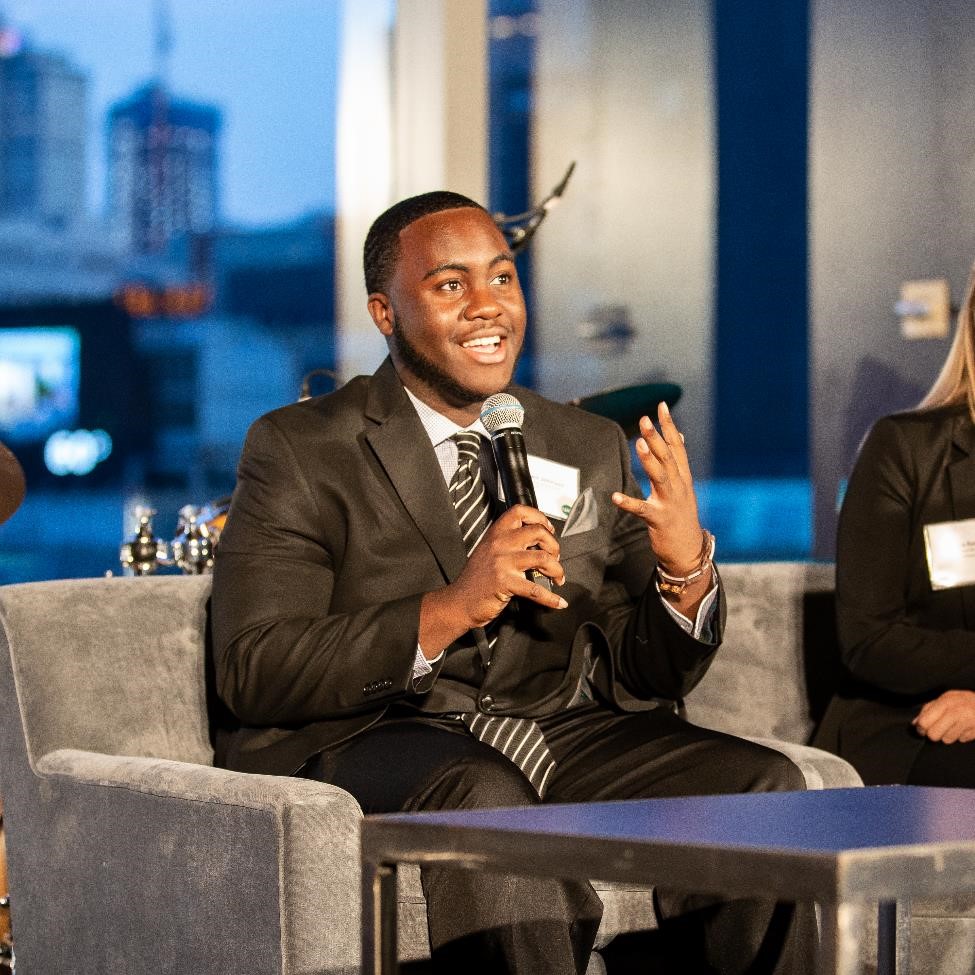 2. Show a friendly face to the people in your life
"There are some people who come into a classroom and don't say anything to the teacher, but your teacher is your biggest asset. The same thing goes for when you're in any business environment. You never know who a person is or what they can do for you in the long run, until you speak to them. Speak with people so you can move on to the next level and build a relationship that is long-lasting."
3. Keep an "it's now or never" attitude
"Who knows? Matt's offer could've been the last opportunity that I was presented with, so it was a now or never. I would be back in Florida not learning what I'm learning now, and it's valuable. It's also priceless because they are paying for everything, which shows how valuable they saw me. If I didn't take the opportunity, I wouldn't be in a new state and someone else could've had this."
4. Share your career aspirations
"I wanted this internship to line up with what I want to do in the future which is starting my own tech company. Every time I introduce myself, my supervisor encourages me to tell people what I aspire to be. The work that has been assigned to me, shows me a piece of the IT side and a piece of the business side of Lenovo. I'm tech-savvy, so this internship is giving me the opportunity to learn about the business side. I've been able to work on product letters and professional presentations."
5. Have a vision for your future
"You have to have ambition, drive, and a vision of where you see yourself going in the near future. It's also about having a positive attitude about life in its entirety. If you see yourself in this position, you will line yourself up to be in that position in the long run. All the opportunities are mini goals and steps to the bigger picture."