Un Viaje de Esperanza (A Journey of Hope)
Hispanic Heritage month is a time to honor, reflect, and pay tribute to the sacrifices and contributions made by Hispanic Americans to our communities. My own family's journey, like those of many other immigrants, continues to inspire me and has greatly influenced both the course of my life and shaped the person I am today.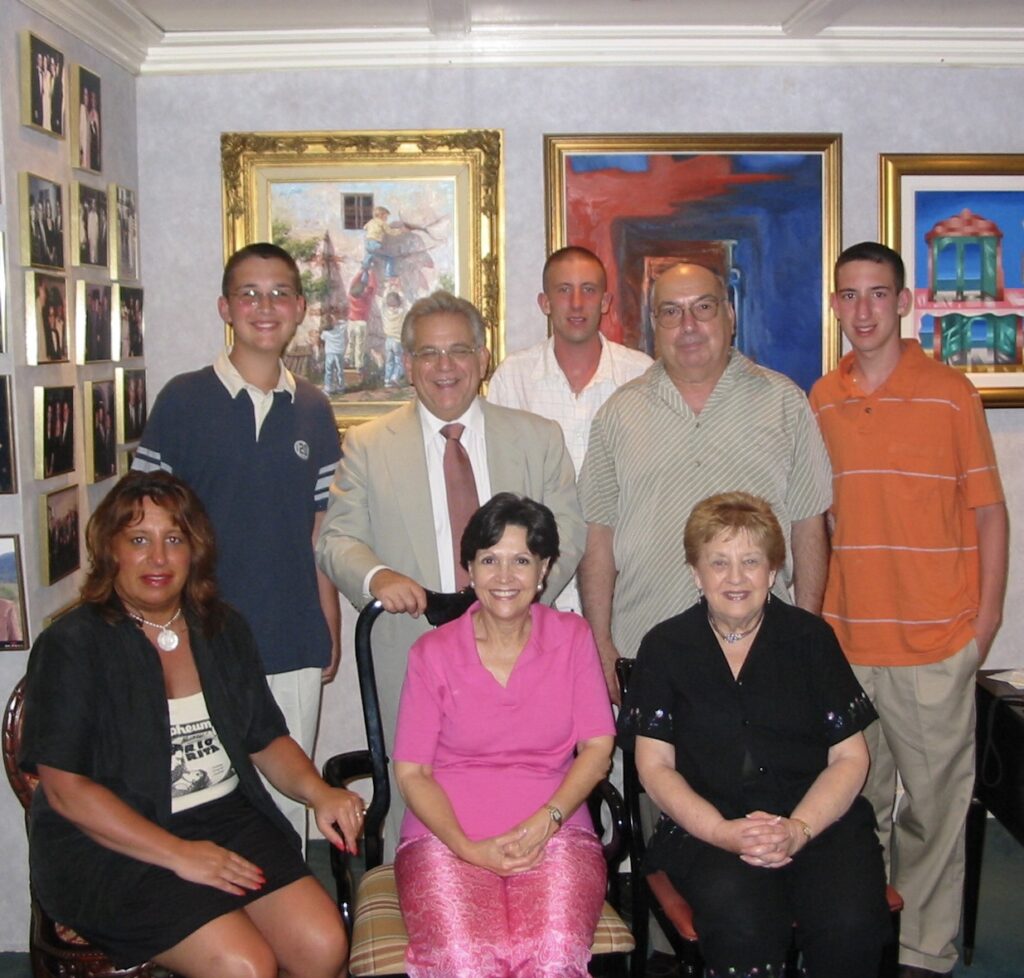 My abuelos, Joe Hernández and Esperanza Villar Hernández, were Cuban exiles who fled the island in the early 1960s. They left everything behind in the hopes of giving themselves and their children a better life. After arriving in the States, my abuelo served honorably in the United States Army, and later worked for the General Motors and Volkswagen plants in our community. When my abuela first arrived in New York, she didn't speak English and found odd jobs to support herself – in a dress factory, a wig shop, and even a toy manufacturer. She used this as an opportunity to develop her fluency in English, eventually becoming an educator and community outreach worker in the North Rockland Central School District, helping Hispanic American families shatter the same barriers she herself had faced years earlier. To abuela, education was the gateway to opportunity, and America — the land of opportunity.
My abuelos and my parents, Lillian and Tom, were there through every step of my academic journey – from grammar school, to my NAF Academy of Finance high school graduation, throughout college at Binghamton University, and still later, when I spoke as a NAF alumnus. My mother was a night nurse for many years so she could be there during the day to take care of me and my brothers until eventually moving into administration, while my father was a decorated NYC firefighter in the Bronx. They greatly sacrificed in order to support us, and were the biggest advocates in my decision to join NAF in high school.
Before NAF, I was unaware of the spectrum of opportunities that existed both locally and outside Rockland County, the NYC suburb where I was raised. The Academy of Finance introduced me to a world of new possibilities. I discovered early on that I had a passion for economics and wanted to pursue a career in finance. The superb "school within a public school" setting and career-focused coursework gave me a competitive edge over my peers. I learned accounting, financial planning, and even the importance of business ethics, absorbing each lesson and integrating its teachings into my everyday life. The NAF experience also extended beyond the classroom; I gleaned practical experience through field trips, job shadow days, and a relevant summer internship.
My journey to academic success was not without its obstacles, and required many years of hard work and pivoting. In my early childhood, I had a severe speech delay, having been born prematurely, and struggled with ADHD. By the time I entered high school, I had overcome many of these initial hurdles, but still found myself with racing thoughts and trying to fit into a structured world. NAF helped provide me with a solid foundation and a new way to see education. I found the coursework stimulating and engaging and was hyper-focused on the content in class. I found that I had a natural inclination to sort through several different topics simultaneously and a keen eye for calculated risk-taking. For the first time in my life, I no longer viewed my unstructured way of thinking to be a deficit, but rather a strength. My classes also provided a platform to strengthen my public speaking skills. NAF was full of supportive teachers who recognized the unique, individual strengths existing in every student, and fostered an inclusive learning environment.
Now, as a NAF alumnus, my fondest memory was when my Academy of Finance Director at the time, Pamela Schaefer – a teacher, mentor, and dear friend – asked if I would join her in starting a new "Academy Tradition" as the first alumni speaker to deliver a keynote address at the 2012 Academy of Finance graduation ceremony. On this special day, I was able to share words of wisdom with future NAF alumni and hear about their accomplishments. My abuela was in the audience, and it was one of the proudest moments of her life. The same school district that had welcomed her as an educator when she first immigrated from Cuba was now, two decades later, continuing to impact students of the Hispanic community.
NAF's Academy of Finance offered me knowledge, alumni connections, and resources that have enabled me to tackle any career I chose, even if I had decided not to pursue finance. The program is invaluable – it gave me the confidence to work effectively on a team, develop my problem-solving and analytical thinking, learn business finance and management, and hone my presentation skills. NAF helped me grow academically and professionally and supported my college education through local and national scholarships, including the Citigroup Academy of Finance Scholars Award. Because of these NAF-affiliated awards, I also minimized my student loans, allowing me to focus on my education. Each spring, I am fortunate to attend my high school's NAF graduation, where I am continuously awed by the caliber of students, their ambitions, and their goals for the future. I continue giving back to NAF, in the hopes of enabling students of today to take part in the same incredible experience I am grateful to have had over fifteen years ago.
I would not be where I am today without the support of my family, mentors, and teachers from NAF (Pamela Schaefer, Tim Ahle, Nick Teglas, Stephanie Hickey, and Debra Jacoby) as well as Andrew Moyad & Edward Gaffney (NAF Citigroup Scholars Mentorship Program). My family always stressed the value of education, paying it forward, serving my community, and most importantly, giving back more than you take. NAF has provided me the chance to initiate these opportunities with an education and trajectory in my career, a special chance to volunteer my time and to see other NAF students and alumni in my community succeed, and most importantly to share my story to inspire others.
Consider the opportunity to help students who were like me and donate to NAF, whether it be your time, finances, or story, we can all give back to help the future of NAF students #BeFutureReady.