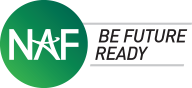 Laura Beaubien
Senior Accountant
When I was a junior in high school, I knew I had to start deciding on a college major.  For me, it was based on what I loved to do and if there was a demand for it in the workforce.  I took a computer programming class and dropped out after the first day.  Then I tried Bookkeeping and knew I wanted a career in the finance field.  I graduated from College of Westchester with my Associate's in Occupational Studies in Accounting and realized that the job market was very competitive and required an education beyond a 2-year degree.  I obtained my Bachelor of Science degree in Business Administration: Accounting from Sacred Heart University.  I now have over 20 years' experience in accounting.  I also just recently obtained a Certificate in Not-for-Profit Accounting & Governmental Report from New York University.  I am a Senior Accountant in the Finance Department.
Ira Berkowitz
Chief Financial Officer
Growing up in Brooklyn, my career aspirations ranged from baseball player to doctor to lawyer. My dad was an Accountant and while in high school, I took a few accounting courses which came naturally to me. When it came time to choose a major at Brooklyn College, "lottery winner" was not an option, so I went with accounting. I started my career in public accounting in a medium size firm and then moved on to a "Big 8" firm. I tried my hand on Wall Street as a bank auditor and then in investment banking. After two years of all too frequently watching the sun come up from my office window, I finally found the non-profit world as a way to utilize my skills to make a difference in peoples' lives while maintaining the work-life balance. After 9 years as CFO for cultural institution in Chelsea, I joined NAF in 2009 and it was the best career move I have ever made.
Ilona Khaytsis
Staff Accountant
I was born and raised in the Ukraine. Originally, I was inspired by my mother, who is a Russian poet and writer, and because of her I have always been passionate about classical Russian literature. Since high school it was my desire to become a literary critic by analyzing and expanding my education and knowledge of literature. This would probably have been my chosen profession had my family not immigrated to America when I was twenty years old.
I enrolled at Brooklyn College and since Russian was my primary language, I needed to perfect my English writing and verbal skills to pursue a B.S. in literature. Simultaneously, I had to meet the curriculum requirements of elective courses in Science, Math, Economics and Finance. These courses had a huge impact on me and greatly influenced my passion and current professional life in finance and accounting. As I expanded my knowledge and expertise, I realized that my newly gained attributes were second nature to me and that my quantitative and analytical skills in financial analysis and accounting would provide value to any company.
While in college, I realized that accounting and finance is always straight-forward and logical. This has maintained my passion for financial analysis and has drawn me towards business and finance as routes of endeavor. I am dedicated and driven to continuously improve my analytical skills and knowledge of various types of information and data.
I have spent most of my career working for nonprofit organizations. By working as an Accountant for nonprofit organizations, I am getting an opportunity to make a difference by giving back to my community.
Melanie Sacca
Senior Accountant
My interest in accounting started in high school when I enrolled in the NAF Academy of Finance at Northport High School. After high school, I attended St. John's University's Tobin School of Business as an Accountancy major. Being introduced to accounting and other business topics at such a young age set me apart from my peers and gave me a competitive edge. Having gained so much knowledge and experience through my NAF academy experience, I knew I had to give back to this incredible organization. During my sophomore year at St. John's, I joined the Advisory Board for the Academy of Finance at Northport High School as their Secretary and Alumni Coordinator. Through this experience, I attended several NAF Next conferences, which gave me an inside look at all the incredible things NAF has accomplished. I'm excited to be taking my dedication to this organization and its mission to the next level.
Angela Watson
Membership Accounts & Contract Specialist
After graduating high school I followed a family tradition spanning 4 generations by joining the United States Army. During my tour I travelled the world working as a Broadcast Journalist for American Forces Network. One day, my co-worker brought his children in to meet me. I let them do some voice-overs for me and they were thrilled. Next thing I knew, other coworkers were bringing their kids in so I decided to start a job shadow program. I knew then that whatever career path I chose, it would have to involve young people.  After leaving the Army, I earned my BFA in Communication Arts and found my way to NAF. As the Membership Services Coordinator, I juggle many responsibilities but my most rewarding experiences come from my work with the scholarship and internship programs. This allows me to stay connected with our students and witness first-hand the impact NAF has on their lives.
Ron Wilson
Senior Director, Finance
After spending my senior year in high school serving as the Business Manager for our high school yearbook, I knew that I wanted to work in accounting. I graduated with a BBA in Accounting from Adelphi University. I started my career in public accounting, working for the largest and most prestigious public accounting firm of the "Big Eight." After leaving the long hours of public accounting, I worked for several Fortune 50 financial services companies before heading to St. John's School of Risk Management and Insurance (formerly known as The College of Insurance) to earn my MBA. It was during this time that I was introduced to the non-profit industry and began to apply the accounting skills developed in Corporate America to non-profit organizations. I established my own private accounting practice servicing non-profit organizations and other small businesses.
Once again, public accounting got the best of me so I re-entered the job marketplace landing a position as one of the lead internal auditors for the $2 billion granted to New York for the World Trade Center Disaster Recovery. I have held several roles since re-entering the work force, each providing accounting, auditing, and financial management services to nonprofit organizations within the tri-state area. Prior to joining NAF, I was most recently the Controller of GMHC Inc. and Assistant Vice President of Budgets & Grants for The Fortune Society.