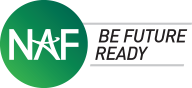 Maryanne Greenfield
Chief Advancement Officer
Although I was accepted to the Wharton School at UPenn, I really had no clear idea of what I wanted to do after I graduated. My business courses were my least favorite so I transferred into liberal arts and got a BA in Political Science. Ironically, my first job was with a bank in a commercial lending officer training program. When I wanted to change from financial services into something more creative, I did informational interviews with senior level executives to find out how to make the transition and landed in Citibank's marketing department. Later, when I wanted to switch to not-for-profit, I talked with non-profit leaders to ask their advice on which area to pursue in the industry. I was coached to try and find a job in corporate fundraising and found my first non-profit position as Director of Corporate Relations at Citymeals-on-Wheels. I became deeply connected to the plight of the homebound elderly recognizing that their lives literally depended on the service we provided. Now hooked on mission-driven work, I decided to follow my heart and work for Big Brothers Big Sisters of NYC helping underprivileged children succeed in life. I joined Memorial Sloan-Kettering where my mother had been treated for cancer, and from there went to The Rogosin Institute, where I raised funds for a new model of healthcare focused on preventing chronic disease in high need communities. My mother was my inspiration for transitioning to not-for-profit and for coming to NAF. For over 20 years, she worked in a low/middle income school and always talked about trying to get "her kids" into college despite the many obstacles they faced. In joining NAF, I feel as though I am carrying on her legacy.
Isabelle Brauer
Development Associate
As a teenager, I was interested in pursuing a career in the arts or working in education. In high school, I helped run a fundraising group called Schools for Kabul that raised money to support girls' education programs in Afghanistan. After high school, I studied International Studies and Studio Art at Kenyon College. Throughout college, I worked at the Gund art gallery on campus and volunteered at the local elementary school. I sought out opportunities to work for arts or education organizations during the summers to gain exposure and experience in the nonprofit world. I interned for Groundswell Community Mural Project, a nonprofit that brings together artists, youth, and community organizations to beautify neighborhoods in New York. This experience piqued my interest in alternative education programs and youth development. During my senior year in college, I was inspired by two professors to apply to City Year, an Americorps program. I accepted a City Year position as English Language Interventionist at Samuel J. Green charter school in New Orleans, and my passion for working in education grew stronger. I also managed two afterschool programs: Youth Run NOLA and Girls On The Run, which created opportunities for my students to gain self-awareness and leadership skills outside of the classroom. When my year of service ended, I joined NAF. I am truly passionate about the work being done at NAF and am thrilled to be part of the team.
Margaret Deason-Coughlin
Institutional Advancement Coordinator
When asked in high school about my career aspirations, I would say that I wanted to be a social worker, though I had a limited notion as to what that entailed. In my first year at the University of Alabama – Birmingham, I was still contemplating social work when I took my first sociology course. My professor instantly garnered my interest, and I thought I had finally figured it out– I wanted to be a professor of sociology. As an undergraduate, I worked as a Research Assistant for my university's Sociology Department, reinforcing my interest in the field. I interned on the successful reelection campaign of Congresswoman Terri Sewell and for the Alabama Association of Nonprofits, training local nonprofits in best practices. After college, I worked at the Social Science Research Council (SSRC) on a fellowship program that supports graduate student fellows as they matriculate through PhD programs. This experience gave me an inside look at the process for earning a PhD and becoming a professor, along with the realization that this career path wasn't for me after all.
What I liked about my work at SSRC was the opportunity to encourage and witness our fellows' progress and subsequent scholarly work. This interest in supporting the educational advancement of students is what drew me to NAF, and I'm excited to be working for a cause that I'm passionate about.
Danielle Spitzer
Assistant Director, Development
I distinctly remember standing at my University orientation when a counselor asked me, "What is your major? What would you like to do for your career?"  I already answered her silently in mind: I'm 17 and I don't have a clue. She said, "you seem to be a people person and very outgoing, how about Mass Communications?" That's how I landed in the Public Relations track with a Communications Studies minor. I wasn't entirely in love with either, so I chose to get a Marketing Certificate. I knew the only way to see if I was a good fit within the PR field was to experience it. Two PR internships later, it still didn't feel completely right. Through my internship at a boutique PR firm I became close with one of their clients who asked me what I really wanted to do. I told her I think I'd like producing events for a great cause. She connected me to her friend who worked at a major event company. I interned there for several months and was connected to their client, Keep a Child Alive (KCA). I went to work at KCA planning their annual gala, the Black Ball. This opportunity led to an expansion of my responsibilities to include community events and working with major donors for over 10 years in support of children and families internationally. I've always been passionate about education and when I discovered NAF, I immediately connected with the mission as I personally know how valuable work-based learning can be in a student's future.
Trudy Stallings
Senior Director, Development
I thought I would be a writer, and I am, just not the kind of writer I imagined. After spending my high school and college years focused on athletics and school, I graduated from the University of North Carolina at Chapel Hill in need of some work experience, which I gained through volunteerism. I interned in the public relations office at the Ronald McDonald House in Chapel Hill, the North Carolina Writers Network, and the University of North Carolina Press before coming to New York to pursue a Master's Degree and work in publishing. Having landed in trade sales instead of editorial, I continued to volunteer to gain experience and pursue work closer to my interests, which led me to grant writing. I liked grant writing, and I liked working in the non-profit, all-hands-on-deck environment. Fast-forward 18 years, and I'm thriving in the very fast-paced institutional advancement department at NAF supporting a cause that I believe in and that gives me to hope for the career prospects of the next generation.
Hannah Yoon
Development Coordinator
For a long time, I was unsure of what career I wanted to pursue. Some days, I wanted to be a teacher. Other days, I wanted to be a designer. And later, I wanted to become a TV news reporter. I attended Fordham University and majored in Communications thinking that I would pursue a career in broadcast journalism, but I became interested in pursuing a career in Public Relations as it seemed like a better fit for my personality and skills and it enabled me to explore other industries such as fashion and beauty. During college, I interned at various public relations firms that gave me exposure and experience in the field. I enjoyed learning on the job but after graduating from college I wanted to use these skills for a greater purpose. Through friends, I met individuals that worked at nonprofit organizations and showed me that there were areas in which the same skills used in Public Relations could be used in the nonprofit world. They encouraged me to consider development, capacity-building, and fundraising. While considering job opportunities in this direction, I reconnected with MinKwon Center for Community Action, an organization at where I was a volunteer during high school. I was admitted into a fellowship there and learned the fundamentals of fundraising and event planning for causes I care about, and I knew this was the right direction for me. After my fellowship, I joined the MinKwon staff and for several years continued to support the development and administration team. Now at NAF, I am thrilled to be supporting a mission that builds futures and transforms lives.
Alyssa Zehnpfennig
Manager, Development
In high school my vision for the future was vague. Encouraged by my English teacher, I ended up a Print Journalism major at the University of Southern California. This was valuable training, but I felt more creatively engaged by the film classes I took and went on to study screenwriting and producing in graduate school at New York University. While there I landed internships that grew my confidence and prepared me for my first jobs in the entertainment industry. I spent the next few years immersed in theater, publishing, film and television on both Coasts. My love of storytelling drove me, but ultimately I found myself searching for a greater sense of purpose. I'd always been passionate about volunteering in education and youth development and knew I wanted to transition to the nonprofit world. On discovering NAF I identified deeply with its mission, and I'm thrilled to be part of work that empowers so many.