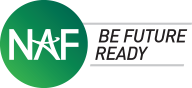 Don Applyrs, Ed.D.
Managing Director, Network Expansion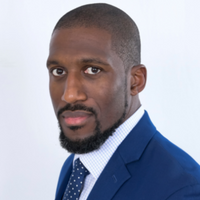 As a young boy growing up in Brooklyn, NY, I had dreams of becoming a professional baseball player and a computer programmer.  However, by my sophomore year at the University at Albany (UA), I realized that neither of these occupations was right for me.  A volunteer opportunity at a local afterschool youth outreach center working with middle and high school students was the catalyst for my interest in education and serving young people.  I earned a bachelor's degree in information science and policy followed by a master's degree in the same area of study with a focus on school library media from UA and began my journey as an educator in a non-traditional subject.
From there, I began my journey working to eliminate education and opportunity gaps faced by youth and families in diverse and under-resourced communities. I spent over a decade in K-8 urban public education, where I have served as a school library media specialist, an assistant principal, and a school principal leading one of the top-performing middle schools in Albany.  I also co-founded a K-4 elementary school while earning a doctor of education in executive leadership from Saint John Fisher College.  These rich experiences have led to leadership positions in state government at the New York State Education Department overseeing the NYS My Brother's Keeper initiative and at the Department of Labor overseeing programs in workforce development.
I am excited to join the NAF team and have the opportunity to ensure that today's youth gain transformative experiences that will positively impact their ability to live fulfilled lives in the future.