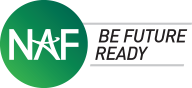 Christine Rodriguez, Ph.D.
Director, Instructional Services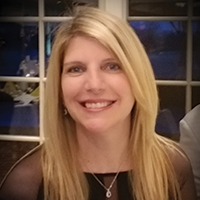 Frank Rhodes, the former president of Cornell University, so perfectly described teaching as "the cultivation of not only the mind, but also the heart…it is a vocation because it is a calling and not simply a job." When I ponder on his words, my kindergarten teacher, Ms. Bing-Malecka, comes to mind. Early on, she sparked in me a passion for teaching, and in the fifth and sixth grades, I joined Teachers of Tomorrow and was able to shadow her a few days each week. Because of her and my early immersion in teaching, I have embraced my calling with a big bear-hug! 
Before joining NAF, I served as an educator for 25 years in Broward and Miami-Dade counties, during which time I earned a Master's in Education Technology and a Ph.D. in Curriculum and Instruction from Florida Atlantic University.  I worked with NAF and an amazing academy team while at Hialeah Gardens High School, serving as a Language Arts teacher and the Academy Coordinator. When I attended the NAF conference in 2011, my philosophies of future-readiness crystallized.
I have seen firsthand, within our schools' walls and out in the community, how the collaboration of teachers, administrators, advisory boards, industry leaders, and the NAF staff truly cultivates the minds, hands, and hearts of our future.