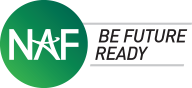 Arlene Williams, Ed.D.
Director, Community Impact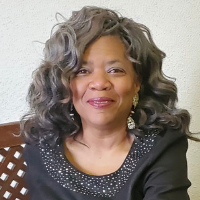 As a military brat, our family moved around the country often.  One of my most memorable moments was when we were stationed at Guantanamo Bay, Cuba where I attended a Department of Defense elementary school.  I can recall my third-grade teacher conferencing my parents to discuss how to channel my energies because I completed assignments quickly and then disturbed others. A month later the teacher assigned me the role of "peer tutor" explaining that I did a better job than she did in helping students understand their lessons. At that moment, my love for education was born.
During high school, I found my niche in the Fashion Marketing Pathway which led to an internship at a boutique in Virginia, and later, the position of store manager.  While working, I pursued a dual Bachelor's Degree in Fashion Marketing/Education at Old Dominion University with an option upon graduation to teach Fashion Marketing or transition to the business sector. A month after graduation, I moved to Detroit and accepted a Fashion Marketing teaching position at Randolph CTC.  Along my educational journey, I earned a Master's in Career Technical Education, Certification in Educational Leadership, and a Doctorate of Education in Curriculum and Instruction from Wayne State University.
I became passionate about NAF upon following the notable Finance Academy at Golightly CTC in Detroit. Following NAF's educational design shaped what I provided to students as I climbed the career ladder as a Curriculum Leader, Assistant Principal, Principal, and Director of Career Technical Education for the largest school district in Michigan. Pathways work!
All in all, I am blessed  to join NAF's best and the brightest in the quest to resolve challenges that will bring key stakeholders together for children.