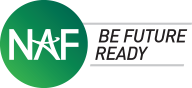 Elizabeth Perez
Chief Partnership Officer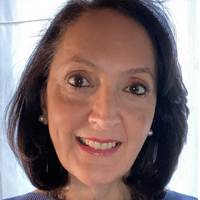 I started out thinking I wanted to be a social worker or rehabilitation counselor. Shortly thereafter realized that I also really enjoyed creative problem solving (and was going to have a lot of loans to pay off). A social worker's salary would make those loans challenging.  I took some business courses, enjoyed them, and ended up graduating with a business major, which I felt could mean likely pay off my student loans faster.
A year later I went on to Columbia Business School to pursue my MBA with a focus on Marketing.  I found something I really enjoyed and began a brand management career after graduate school. I worked at major packaged goods companies and held various positions moving up from an assistant to managing a P&L and major brands.  It was fun while also challenging.  During my tenure at Kraft Heinz, I co-chaired an employee giving program where I saw first-hand proposals from non-profits that needed funding to support their mission.  That was when I first started to think about a nonprofit career.
Shortly after a re-organization at Kraft, I began to seriously develop my vision for what I wanted to do most.  I realized that I wanted to be in a position that supported women, girls, and BIPOC folks, especially in underserved communities.  A few years later I joined Girl Scouts of the USA where I stayed for over 9 years. Throughout my career I didn't see many BIPOC individuals in leadership positions until joining GSUSA.  Today I see more but there aren't enough. Given the kids we reach, I know that the work NAF is doing is changing that and that's a big reason I joined the organization in 2022. We are providing students in underserved communities with invaluable experiences that will inform their future choices and lay the foundation for helping them become their best selves. It's exciting to know that we are making such an impact and I am looking forward to helping reach more kids in the years to come.