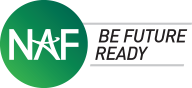 Ilona Khaytsis
Staff Accountant
I was born and raised in the Ukraine. Originally, I was inspired by my mother, who is a Russian poet and writer, and because of her I have always been passionate about classical Russian literature. Since high school it was my desire to become a literary critic by analyzing and expanding my education and knowledge of literature. This would probably have been my chosen profession had my family not immigrated to America when I was twenty years old.
I enrolled at Brooklyn College and since Russian was my primary language, I needed to perfect my English writing and verbal skills to pursue a B.S. in literature. Simultaneously, I had to meet the curriculum requirements of elective courses in Science, Math, Economics and Finance. These courses had a huge impact on me and greatly influenced my passion and current professional life in finance and accounting. As I expanded my knowledge and expertise, I realized that my newly gained attributes were second nature to me and that my quantitative and analytical skills in financial analysis and accounting would provide value to any company.
While in college, I realized that accounting and finance is always straight-forward and logical. This has maintained my passion for financial analysis and has drawn me towards business and finance as routes of endeavor. I am dedicated and driven to continuously improve my analytical skills and knowledge of various types of information and data.
I have spent most of my career working for nonprofit organizations. By working as an Accountant for nonprofit organizations, I am getting an opportunity to make a difference by giving back to my community.