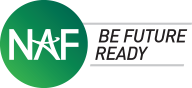 Kamil Wilga
Network Administrator
I was born and raised on a farm in Poland before my family moved to America when I was 15. I came here speaking no English and managed to graduate high school by the age of 17. Growing up, I always wanted to do what my grandfather and father were doing. My father received a technical degree from a trade school and was a structural engineer. Over the summers, he'd bring me to work with him to ensure I remained productive when I wasn't in school. This helped me to build a strong work ethic and discipline.
I remember the first time I borrowed a computer from a friend. Back then, computers were still new and not everyone had one. From that first time using a computer, I was hooked. I knew what I wanted to do with my life.
I attended Briarcliff College where I majored in Computer Science. I worked throughout college putting together computers. Upon graduation, I landed by first job working in IT for the Polish Slavic Federal Credit Union. For many years, I worked as an IT consultant, serving many clients before joining NAF as Network Administrator.