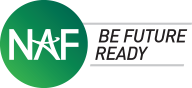 Marc Lesser
Vice President of Research & Technology
Growing up, I understood that creative people "do art." What I didn't know then was that the creative challenges that engaged me the most had little to do with my own self-expression. Through funding from the National Corporation for Communities and Service, I became an AmeriCorps Member in my early twenties, realizing a passion not for storytelling or painting, but for improving our shared experience. How might creative approaches within all of our learning institutions play out to the benefit of future generations? Professionally, I became an educator, a technologist, and a champion for social impact.
I'm a specialist in digital age learning with broad experience in the design of programs and research to explore new solutions to education's seemingly intractable problems. My experience is shaped by previous roles as an educator, trainer, and specialist in project learning and youth development. I've served as an advisor to corporate and federal foundations, led teams working to catalyze national change in education, and have loved mentoring young professionals in the social impact sector.
I hold a Master's degree from NYU's Digital Media Design for Learning program and a B.S. in Cinema and Photography from Ithaca College. I co-founded Emoti-Con, the NYC Youth Digital Media and Technology Festival and, in 2012, was named a National School Boards Association "20-to-Watch" among national leaders in education and technology. I served as the first Practitioner Fellow at the City University of New York's (CUNY) Youth Studies Program, and currently produce No Such Thing, a podcast about learning in the digital age. Above all, I'm a learner, like you.