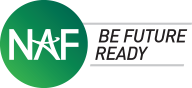 Mindy Kim
Email Marketing Coordinator
It has always been important for me to seize every opportunity I could to better myself and learn from the amazing world around me. Every pivotal moment in my life happened because I took a chance and decided, "Why not?" In high school, I took a chance with the NAF Academy of Finance and learned career skills beyond my peers, and was found impressive enough to be offered 5 scholarships.
At Biola University, I was fortunate to perform in chamber groups, operas and concerts, all while serving in student leadership roles such as the VP of Diversity & Inclusion in Student Government, a Resident Advisor, and a Conference Coordinator for the nationally-renowned, SCORR conference. I led the creation of the university's Institutional Diversity Strategic Plan– alongside the CDO – that would inform the change of culture, diversity and inclusion (D&I) for the next 5 years. I led this effort while administering the restructure of the Student Government Association's D&I branch, to better organize its relationships and responsibilities. I originally started off majoring in Pre-Nursing and switched to Sociology after meeting two sociology professors at an Asian-American women's affinity group I had decided to attend at a whim. I graduated Cum Laude majoring in Sociology and minoring in Biblical Studies and Music.
After returning to my hometown in California, I applied to numerous jobs and spent some time working as a barista. I began looking into the possibility of a master's degree, when NAF reached out to me, asking if I would consider working for them. I never expected to be back, but as a proud NAF Alumna, it is an honor being a part of this amazing organization.