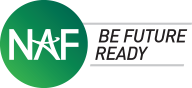 Chiweta Uzoka
Development Associate
My first introduction to the nonprofit world was through my parents. Both are mental health professionals that founded and ran a community counseling center in the Los Angeles area for twenty years. Although the mental health field is not the path I decided to take, this experience
continues to shape me and fuel my fight for access in communities that have been systemically pushed out. Growing up, I have always dreamed of becoming a lawyer and now with the goal of starting a nonprofit that provides affordable legal services. I know that the nonprofit sector is where I belong.
I graduated from the University of San Francisco with a B.A. in Politics (with double minors in African American Studies and Legal Studies). Through my classes and internship experiences, I developed a strong interest in public service and community engagement. I then pursued a Master of Public Administration degree from NYU's Robert F. Wagner Graduate School of Public Service. During my first year in New York, I had the opportunity to work as a Graduate Aide for the NYC Deputy Mayor for Strategic Policy Initiatives Unit. I supported projects such as community schools and youth employment programs in the City. This experience has stayed with me and drew me to this great organization. I am excited to be a member of the NAF team and supporting this important work!