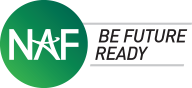 Rebecca Bostwick
Assistant Vice President, Community Impact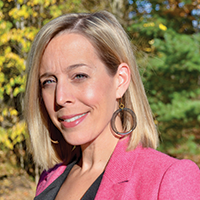 I grew up in Syracuse, NY with parents who were teachers in the Syracuse City School District (of which I am a proud alum!). I had a lot of ideas of what I wanted to be when I "grew up", including a jazz singer or a physical therapist, neither of which came to fruition! I graduated from Le Moyne College, a small liberal arts college, with a BA in Sociology, with ideas of going into law, but no concrete sense of where my education and career would take me.
It wasn't until a couple of years post-college, after moving back to the Syracuse area (with no intentions of staying) that I took a job with a small nonprofit and found my passion in community health. My early professional career started in HIV/AIDS advocacy and research, which led to me going back to get my Master of Public Administration from Syracuse University. My career interests broadened over time to focus on the social determinants of health and organizational strategy, working in a variety of sectors. Fifteen years after receiving my MPA, I then earned an MBA from Syracuse University.
It is my passion to support people, organizations, and communities to reach their fullest potential. I strongly believe the most sustainable solutions come from diverse voices, including those on the ground and in the communities in which we serve. I am excited to be at NAF and to work closely with its partners and students across the country.