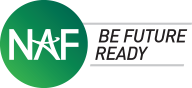 Stefani Falkowski
Digital Marketing Manager
I'm lucky to be the daughter of two teachers. From an early age, I knew education was going to be my golden ticket to the life that I wanted. When I started college at Suffolk University in Boston, I was undecided on my major. I decided to follow my heart and major in English, a creative and versatile degree that would give me the freedom to choose my own path.
At my first internship, I got a taste for journalism at The Boston Globe as a sports correspondent. While a fun and invaluable experience, I quickly discovered I should leave the sports corresponding to those who actually knew a thing or two about sports. I learned a lot about myself and the type of profession I wanted from that first experience and for my next internship, I experimented in the world of digital marketing as a social media intern. I really enjoyed using my tech skills and being creative on the job.
While on the job hunt, I waitressed at countless restaurants to pay for my education before landing a job at Perkins School for the Blind as a Web Content and Social Media Coordinator. At Perkins, I quickly fell in love with nonprofit work and the opportunity to serve students, especially those who are underserved. When I decided to fulfill my life-long dream of moving to New York City, I knew NAF was the perfect place for me.