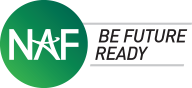 Vikki Basilico-Covarrubias
Director, People Operations and Talent Management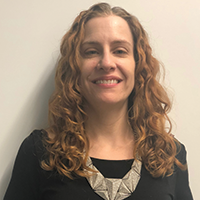 I went through my undergrad years pretty directionless. I graduated with a Liberal Arts degree, concentration in Literature, because that's where most of my credits happened to fall.  I remember going to my college's Career Services office in the last few months of my senior year, having had no such resource back in high school, looking for guidance as I'd only held temporary summer and campus jobs up until that point. I was given another student's resume and told to copy the format because it was laid out well…and that was it! The sum total of career readiness direction I received before entering the post-collegiate world.
I spent my early 20s bouncing from one job to the next, working everywhere from a brewery to a publishing house to a city government agency. My luckiest break came in 2003, when I contacted a former colleague at a non-profit youth services organization to ask if I could use her as a job reference. She invited me to interview for an entry-level HR position. I got the job—and finally found something that resonated with me. I stayed for 14 years, advancing to lead their HR department and earning a Certificate in HR Management from NYU School of Continuing & Professional Studies; a Masters in Industrial and Labor Relations from Baruch College; a Senior Professional in Human Resources (SPHR) and the Society for Human Resource Management's Senior Certified Professional (SHRM-SCP) certifications.
My own winding path to my career makes me appreciate NAF's mission all the more. Particularly as an HR professional, I can appreciate that giving students the tools and support they need to be Future Ready is a win-win.