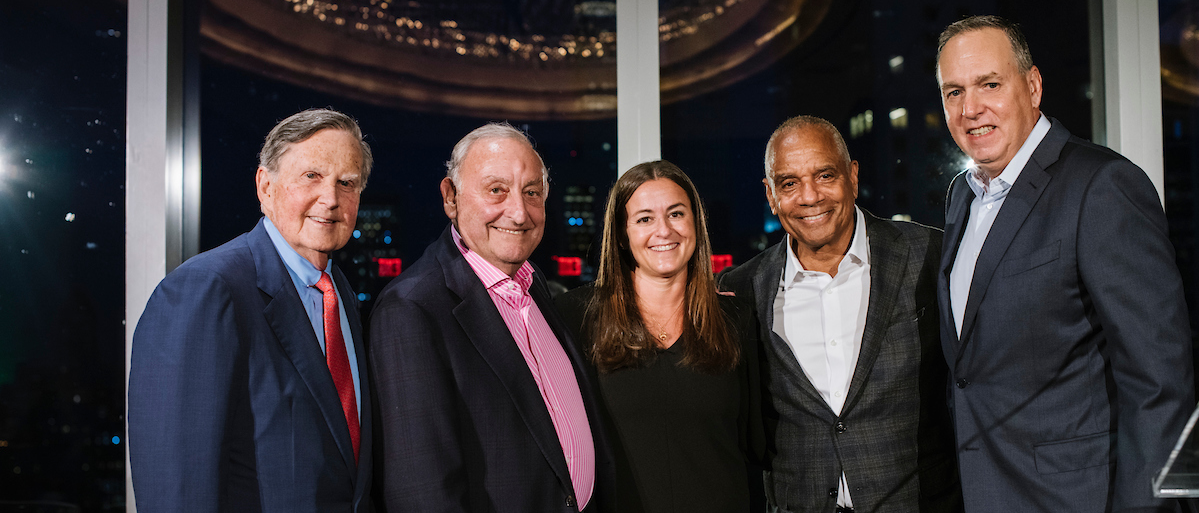 On May 11th, 2022, the NAF network gathered in-person for the first time in three years to celebrate NAF's 18th Annual Benefit, at the Mandarin Oriental in New York City. We were proud to honor Stephen J. Squeri, Chairman & CEO of American Express, and celebrate 35 years of partnership with American Express.
NAF Chief Executive Officer, Lisa Dughi, reflected on the unwavering commitment, tenacity, and passion of the NAF network in always putting students first. "Rise to the Moment, Rise to the Challenge, Rise to the Opportunity. is the theme for tonight's event, but it also represents what our students, educators, and partners have always done," she said.
NAF high school students shined brightly at the Benefit, as young people from eight NAF academies throughout the country presented their work-based learning projects to representatives from top companies and demonstrated how they have used their classroom and real-world experiences to prepare for college and careers. Another highlight of the evening was a panel discussion with Lisa Dughi; Steve J. Squeri; and a current NAF student, Ebony Woods, and alumnus, Kartik Tyagi.
The Benefit raises funds to sustain NAF's mission nationally, and supports programming, training, and materials for NAF teachers, directors, and students throughout the country. A huge thank you to all of our valued sponsors who helped raised over $1.2 million for NAF! The event was a memorable opportunity to see the legacy of American Express and NAF leadership on stage together, including NAF Board of Directors and former American Express Chairman and Chief Executive Officers, Jim Robinson and Ken Chenault, and former American Express President and NAF Founder and Chairman, Sandy Weill, along with Steve Squeri.
Watch the full 2022 NAF Benefit below!
Click the image below to view more photos from this years Benefit!