NAF Future Ready Scholar Explores her future in STEM at the University of Michigan
Victoria Pryor is a sophomore at West Side High School Academy of Information Technology and one of 50 students participating in NAF's Future Ready Scholars program at the University of Michigan. Through this program, Victoria and her classmates are exposed to a STEM-focused career and college readiness program offered to Michigan Engineering Zone and NAF Academy high school students. Participating students spend two weeks in immersive summer camp, engaging in the Engineering Design Process to solve problems that matter to them. Programming continues during the school year through monthly Saturday Sessions, providing local and ongoing opportunities for career awareness, exploration, and preparation throughout their high school years. The program couples career exploration and college planning, enabling students to learn about career options and the higher education requirements needed to be successful in careers.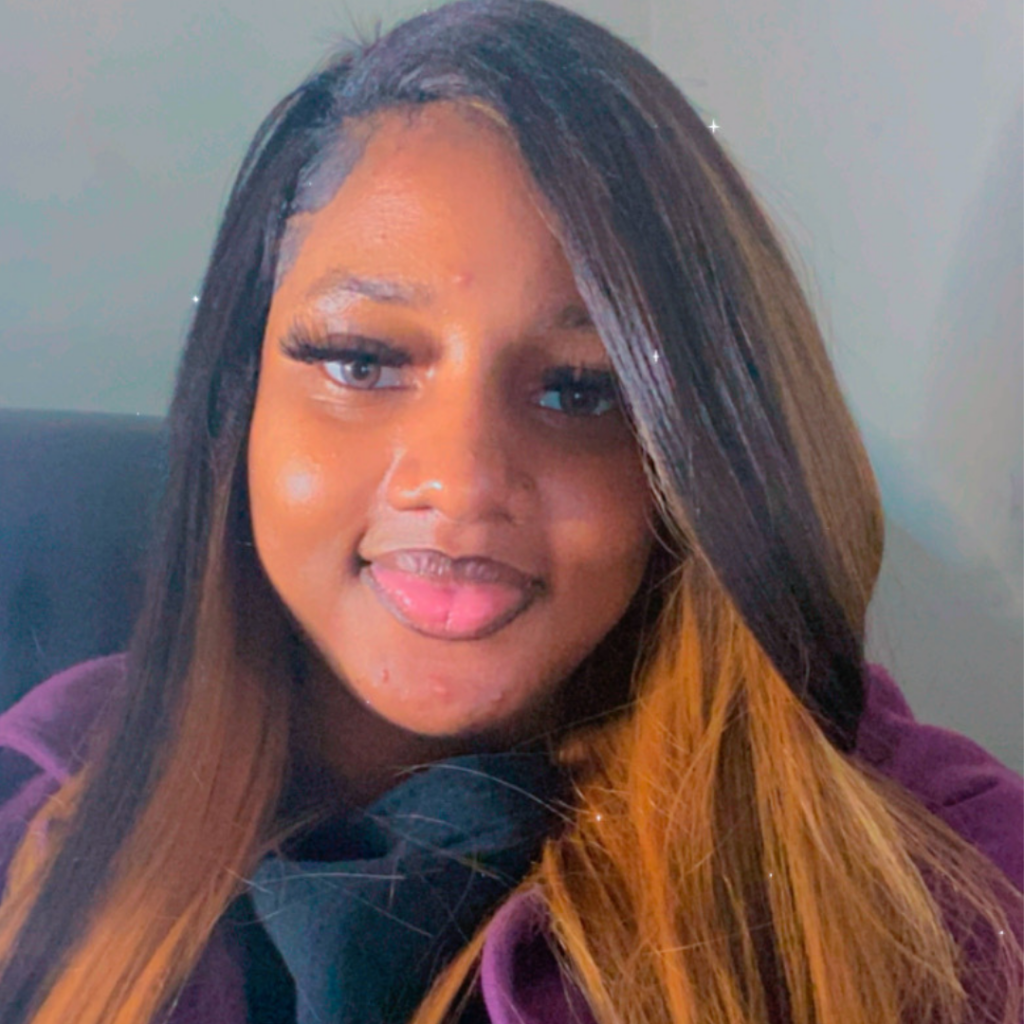 Victoria isn't sure what she wants to do just yet, but she is taking advantage of every opportunity available through this unique program. "NAF made me feel welcome. Through this program, I learned to stay focused and motivated. The business professionals involved will help you find what you want to do," said Victoria.
The Future Ready Scholars program at the University of Michigan, now in its 2nd year, recently held a series of virtual job shadow opportunities for their students. NAF scholars could choose from 18 different sessions with professionals across industries, including engineers, lawyers, entrepreneurs, community organizers, and veterinarians. Victoria attended three sessions – one led by an engineer with Shell, another led by the Dean's Chief of Staff at Michigan Engineering, and another led by a NAF alum, who is now a financial analyst.
"Even though this year of virtual learning has been difficult in many ways, it has also opened up great opportunities to connect with partners. We've crossed geographical boundaries that we never thought possible, allowing our NAF scholars to meet and learn from professionals and leaders both locally and around the country," said Haley Hart, Director of NAF Future Ready Scholars at the University of Michigan.
Feedback from the program was extremely positive:
100% of students said they enjoyed their job shadowing session
100% felt it was a unique opportunity
100% learned something new during their session
86% felt it helped them clarify their career goals
100% would like to have more opportunities for job shadowing
"Exposing students to a wide range of career opportunities through the STEM lens is a value add, and bringing in the college perspective on what a post-secondary path could look like to obtain these careers puts NAF Future Ready Scholars students ahead of the game. We are proud to partner with the University of Michigan to bring this unique opportunity to our students," said Dr. Keisha Taylor, Senior Director of Alumni and Post-Secondary Engagement.
The program will continue this summer with Victoria's class focusing on college planning. The Future Ready Scholars program partners with several colleges to offer opportunities across the country. The program first launched with UC Berkeley in 2019 before expanding to the University of Michigan. This summer, the program will expand to include North Carolina State University. If you are interested in partnering with NAF to bring a Future Ready Scholars program to your post-secondary institution, please contact Dr. Keisha Taylor at ktaylor@naf.org.