The Wait Is Over…KnoPro is here!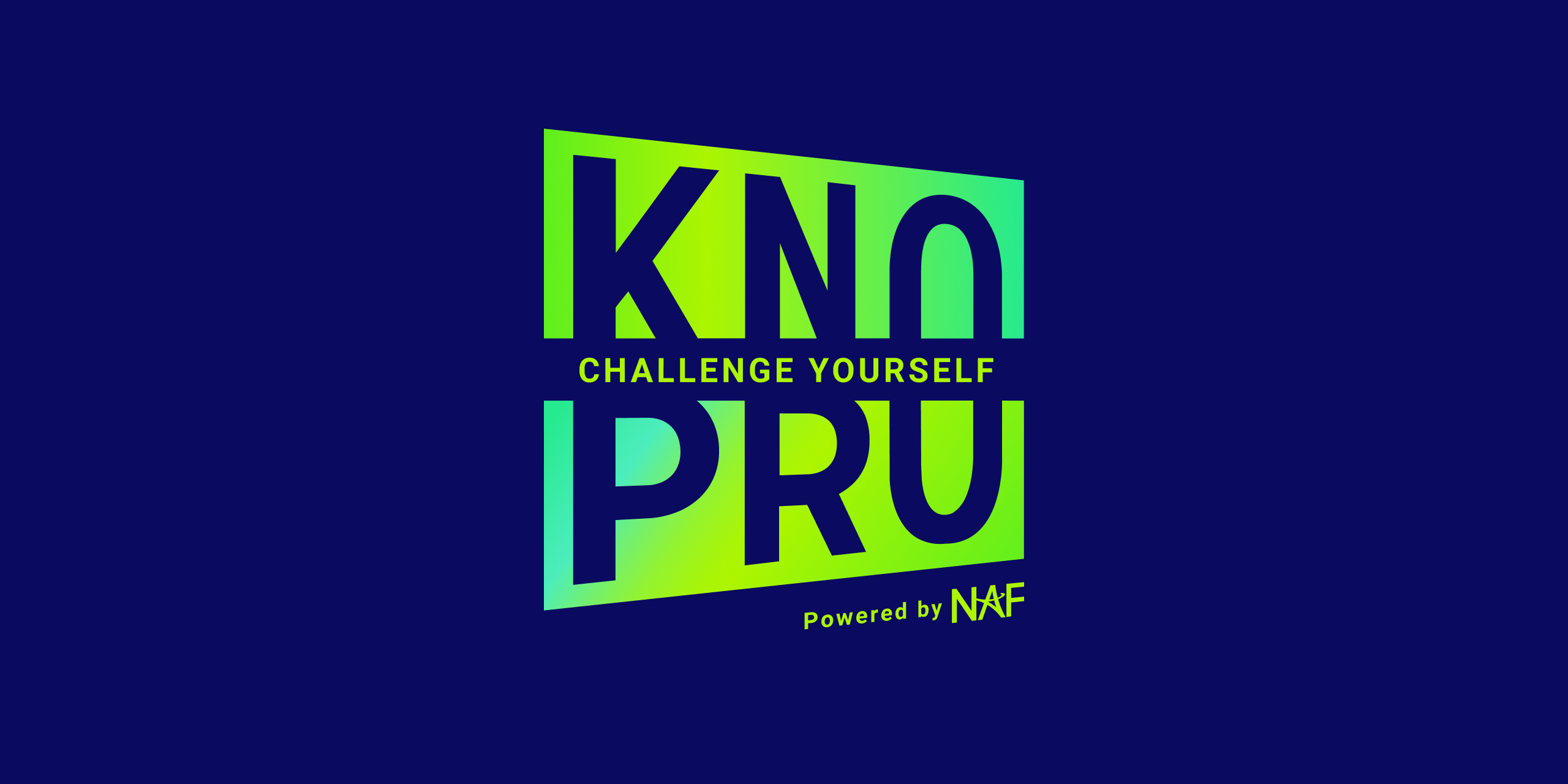 NAF, a national education non-profit that transforms the high school experience to prepare students for college, career, and future success, set out to develop an interactive tool to provide high school students with the ability to challenge themselves and gain professional experience in a way like never before. In partnership with industry leaders and corporations, NAF is excited to launch its newest innovation — the highly anticipated KnoPro!
KnoPro [powered by NAF], is a new 100% FREE web-based platform, where high school students can tackle real-world problems faced by business leaders, receive expert feedback from industry mentors, grow their professional skills, and compete to win large cash prizes, scholarships, and more!
KnoPro's goal is to enable students, with support from their teachers and industry mentors, to develop the in-demand career skills and connections they need to #BeFutureReady. The platform was co-designed with high school teachers and students, for high school students all across the United States. Any student 13+ years, or teacher who works with high school students, can use KnoPro: public, private, charter, homeschool, and after-school too!
Here's what students and teachers can expect:
Challenges are competitions you can do on a team or solo—in school or out! —where big money is on the line, just by helping solve a pressing industry or community problem. Our first health equity challenge, sponsored by Merck, is kicking off on October 31st! Learn more here.
Daily SkillBuilders are 10-minute, real-world activities designed to increase your "future ready" skills and earn you points and prizes. Submit answers via TikTok videos, Canva, email, and more.
And for professionals and corporations, you can expect:
Mentorship opportunities: Become a KnoPro mentor and share your experience and insights with students across the country.
Partner opportunities: We work with large corporations, small businesses, and nonprofits to identify real problems their industry is facing, build engaging content, and tap into the creativity of young people to be a part of the solution.
And more!
To learn more about KnoPro and get started today, visit www.knopro.org and view the teaser video here.