A Look Back At NAF's Best Moments of 2019
We're gearing up for 2020 and a whole new decade of helping students on their journeys to be future ready. Before we say goodbye to 2019, check out some of NAF's biggest moments from the past year:
1. 16th Annual NAF Benefit Honors Lenovo
NAF held its 16th annual Benefit at the Mandarin Oriental in New York City, honoring global tech leader Lenovo for its impact on thousands of NAF students through the Lenovo Scholar Network. Matt Zielinski, President of Lenovo North America Intelligent Devices Group, announced Lenovo's four-year, $1 million-dollar commitment to create internships for NAF students at post-secondary institutions in North Carolina, one of Lenovo's worldwide headquarters.
Guests had the opportunity to interact with students from across the country and hear from two incredible NAF students Rushawn Johnson and Dakota Reynolds. The event raised nearly $1.5 million to prepare young people to be college, career, and future ready.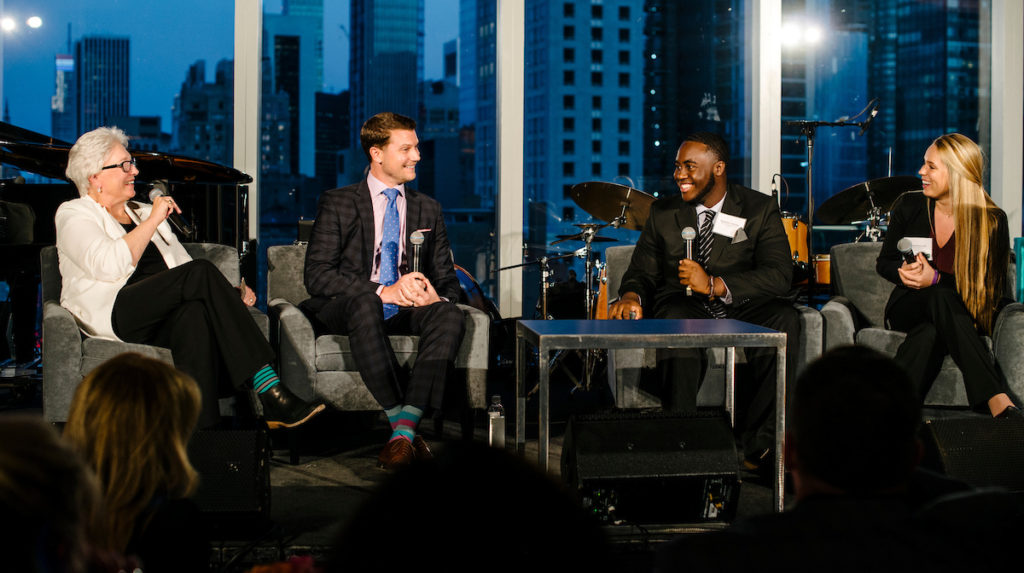 2. NAF Next 2019 Empowers Network
In July, NAF held its signature professional development event, bringing together nearly 1,000 members of the NAF network. Education, business, and community leaders from across the country gathered for three days at the Cobo Center in Detroit, Michigan to "Empower" each other to improve and transform high school education.
Attendees participated in breakout sessions that focused on the future of the working world and strategies to improve NAF academies, and had a chance to hear from industry leaders like Founder and Chairman of NAF, Sandy Weill and Chairman & CEO of Johnson & Johnson, Alex Gorsky on how we can spark curiosity, instill courage, and urge persistence in our students—regardless of the career path they pursue.
NAF Next 2020 will be held in Orlando, Florida at the Orlando World Center from Sunday, July 12 through Wednesday, July 15.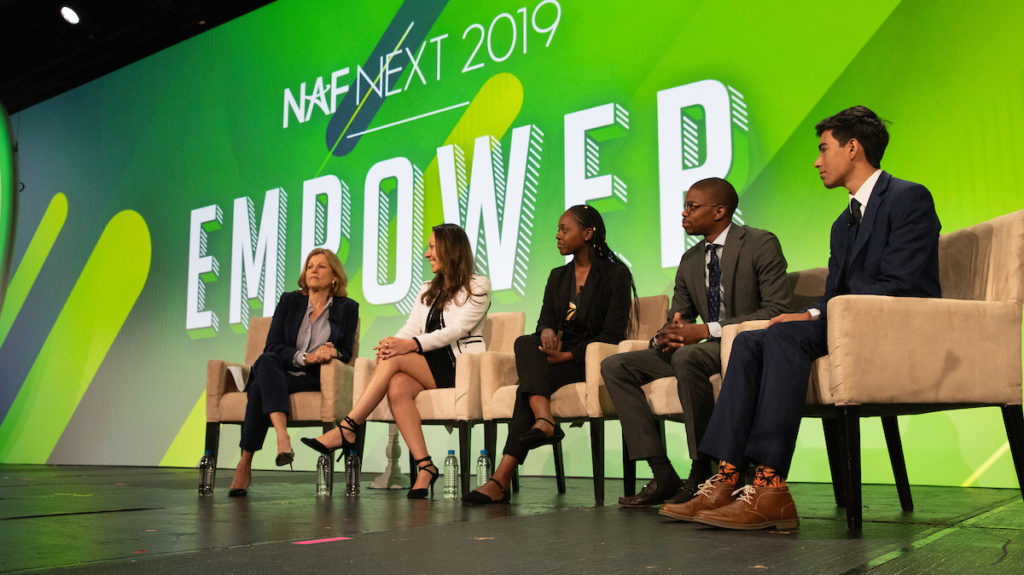 3. Summer Programs Prepare Students for the Future
This summer, NAF students participated in programs aimed at preparing them for the opportunities that lie ahead. The Future Ready Labs program, in its third year, served nearly 300 students in 15 school districts. Students went through a multi-week group internship, completing a project of value on behalf of employer partners. This year, the program expanded to include labs wholly designed and implemented at the local level. Whether designing social media plans for local small businesses or utilizing 3-D printers to create devices for members of the disabled community, our interns have created dozens of technology-driven projects.
NAF announced in October the expansion of locally-sponsored NAF Future Ready Labs for Summer 2020. In the second year of the pilot program, locally-sponsored NAF Future Ready Labs will include eight teams that will provide internships for high school students.
The summer fun didn't stop there for NAF students. The Future Ready Scholars at UC Berkeley program kicked off with its first group of 50 NAF students embarking on a multi-summer experience. The residential program which brings NAF students to the UC Berkeley campus to study STEM on a college campus, offered students the chance to code nanosatellites, study environmental science, and build portable solar panels. This class will return next year, along with a new cohort of students.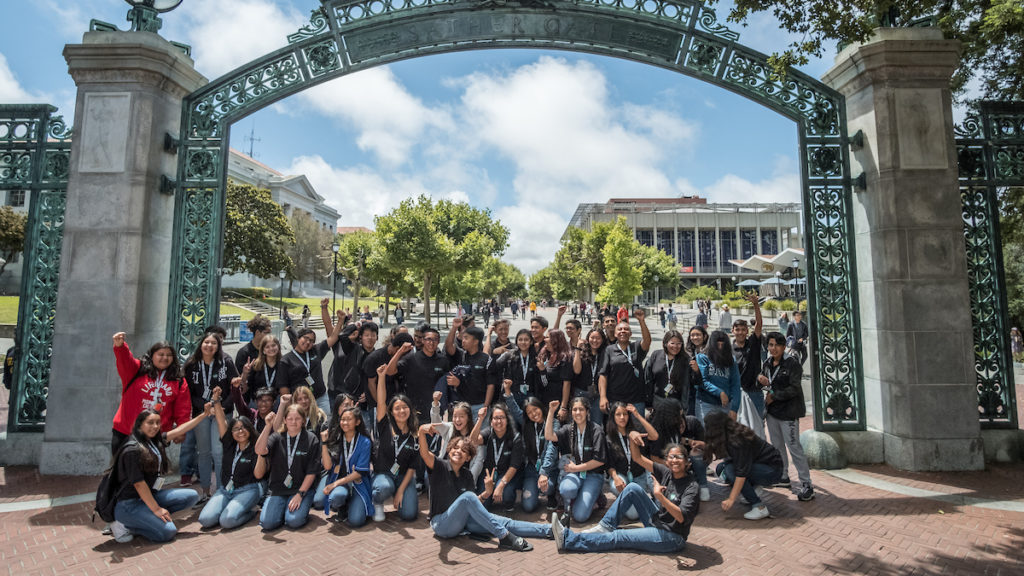 4. KPMG Spreads Awareness About NAF and Work-Based Learning
NAF was proud to partner with long-standing partner, KPMG to place an op-ed in the Tallahassee Democrat this fall. The piece was penned by Lynne Doughtie, Chairman and CEO and NAF Board Member, and dove into how businesses can meet the demands of the global marketplace by partnering with NAF.
"From job shadows and mock interviews to paid internships, integrating work-based learning into high school classrooms allows young people to develop important workforce-ready skills in a supportive environment," Doughtie said. "This should be part of every student's education, because it will give them a leg up when they are ready for the job market."
The increased awareness helps continue to spread the message about the importance of schools and businesses joining together to prepare the next generation for success.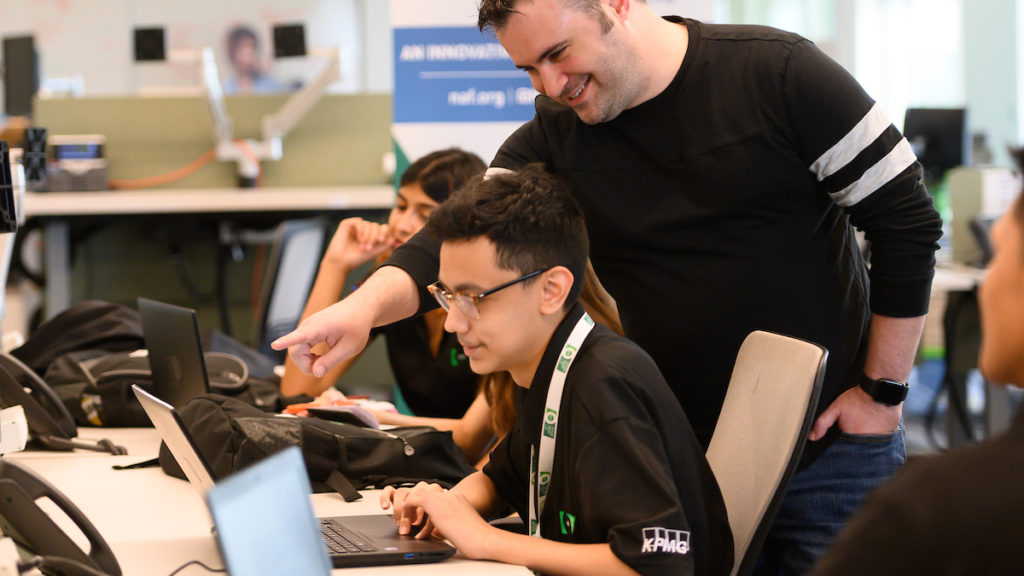 5. NAF Alumni Find Major Success in Business and Politics
NAF alumni bring to life the promise of the NAF experience. This year, they proved there are no boundaries to what they can accomplish. Alumni Leadership Council member, Josuel Plasencia made the Forbes 30 Under 30 Social Entrepreneurs Class of 2020. Josuel, who graduated from the Academy of Finance and Enterprise in Long Island City, New York in 2013, co-founded Forefront with a mission to build more diverse and inclusive workplaces. Forefront helps employers develop great leaders through gamified bite-size courses with the goal of building diverse, inclusive, and stronger cultures for all.
In New Orleans, Louisiana, Jason Hughes, also a member of the Alumni Leadership Council, won the District 100 race in New Orleans East. The McDonogh 35 Senior High School Academy of Finance graduate ran on bringing more businesses to his district and beat his opponent Anthony Jackson Jr. for the seat by winning 66% of the vote.
---
You can help NAF continue to provide life-changing opportunities to high school students in 2020 and beyond. Make a donation and help students #BeFutureReady.